Volkswagen to quit WRC at the end of 2016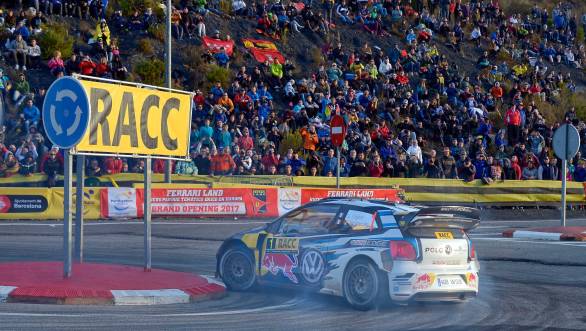 Volkswagen's ready to turn a new corner as far as their motorsport programme goes
While there were rumours that Volkswagen might pull out of the World Rally Championship far earlier than 2019, which is till when they were committed to compete in the sport, no confirmation had been given by anyone from within Volkswagen. However, reports have emerged today that Volkswagen, following a board meeting held in Wolfsburg, will terminate their WRC programme at the end of 2017. It is being reported by British website Autosport as well as by German website Motorsport-Total.com that the team's WRC programme is definitely over, and that the 2016 Rally Australia will be the team's last competitive event.
Evidently the decision has been made keeping in mind the severe losses that the Volkswagen Group faced as a result of the emissions scandal that came to light in September 2016. Volkswagen has still not made the announcement official, but it is expected that an official statement will be made on Wednesday, November 2, 2016, after the employees themselves have been informed of the decision.
Volkswagen Motorsport's 200-odd employees will now be put to work on the team's Golf TCR customer racing programme, while some might be enlisted in sister-brand Skoda's rallying operations. The 2017 WRC car, that Volkswagen has already invested time and money in, will not be made available to customers, but will instead be shelved.
There is still no news on the future of the drivers - reigning world champion Sebastien Ogier, and team-mates Jari-Matti Latvala and Andreas Mikkelsen. However with Citroen and Toyota making it to the WRC in 2017 as full-fledged manufacturer outfits, it could well mean racing seats opening up.