Volkswagen inaugurates first Pop-up and City showroom in India
German car manufacturer Volkswagen inaugurated its first-ever Pop-up and City showroom in India located in the state of Karnataka. VW mentions that the company plans to launch 30 new pop-up and city stores that will be located across the key cities in India, which will help the brand increase its presence in the country. With this, Volkswagen will cover a total network of 119 showrooms, 113 workshops in 100 cities across India. The City store is located at Classic Building, King Street, Shanthala Nagar, Ashok Nagar, Bengaluru where the Pop-up store is based out of  Bavikatte arcade.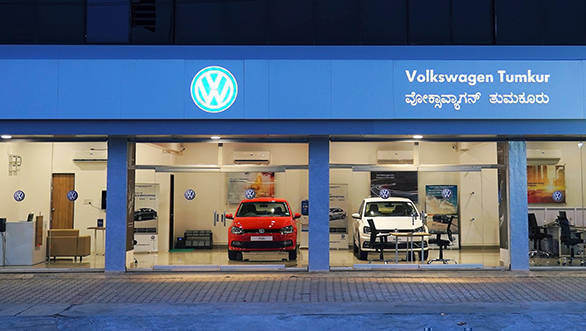 Volkswagen India believes Pop-up stores would facilitate this premium experience in high growth markets of the country. The city store being a derivative of the pop-up store, will cater to
the customers living in urban areas. The city stores that will be paperless in nature, will address customer queries seamlessly in the new digital era. However, aftersales services will be undertaken by the nearest workshops associated to the traditional, fully-featured dealerships within the city.
"Our business environment is changing at a breathtaking pace in view of new technologies and enhanced customer expectations. Our customers today value innovation and in turn, expect a prompt and hassle-free experience with Volkswagen. In lieu of that, Volkswagen has been working relentlessly towards being 'Fit for the Future' within which we've inaugurated our first Pop-up and City store in Karnataka," commented Steffen Knapp, Director, Volkswagen Passenger Cars. He further added, "This new format of transforming our sales stores is in alignment with our global growth strategy. As the world is moving towards connected mobility solutions, digitalisation across the sales and aftersales process is pertinent. We're constantly innovating our brand offerings and we trust our customers would appreciate the Volkswagen experience."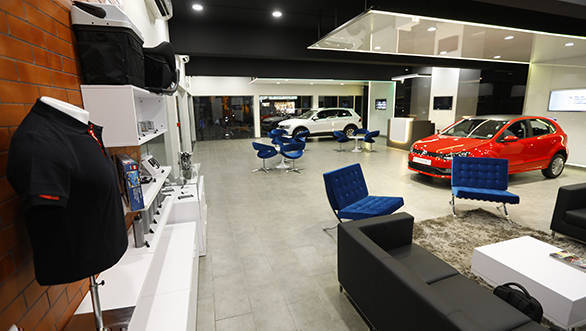 "To enhance the customer purchase experience in today's digital age, we are driven to deliver this world-class showroom that combines traditional and digital tools to offer a seamless sales experience to our customers," commented Rajiv Sanghvi, Managing Director, PPS Motors Pvt. Ltd.
Also read, 
Volkswagen India extends helping hand to Cyclone Fani affected customers in Odisha
Volkswagen India to open 10 corporate business centres in the next three months
Auto Shanghai 2019: Volkswagen SUV Coupe concept unveiled for international markets