Volkswagen I.D R Pikes Peak wins hill climb shootout at 2018 Goodwood Festival of Speed
After breaking the outright lap record at the Pikes Peak International Hill Climb earlier this year, Volkswagen brought their I. D R Pikes Peak over to the 2018 Goodwood Festival of Speed. With driver Romain Dumas behind the wheel, the goal was to try and beat the lap record for an electric car at the event. And with a time of 43.86 sec, they managed to do just this.
While Dumas had already set a time of 43.05 sec in qualifying the previous day, only final Shootout runs count for the actual record. The time ensured that the I.D R Pikes Peak not only broke the record for an electric car but also became the first electric car to win the Shootout outright.
Second place in the shootout went to Peter Dumbreck In the NioEP9 electric car. But given that Dumbreck ran off track, and brought a lot of dirt back onto the tarmac, it meant Dumas in the I.D. R Pikes Peak, needed to be slightly cautious, losing him some time.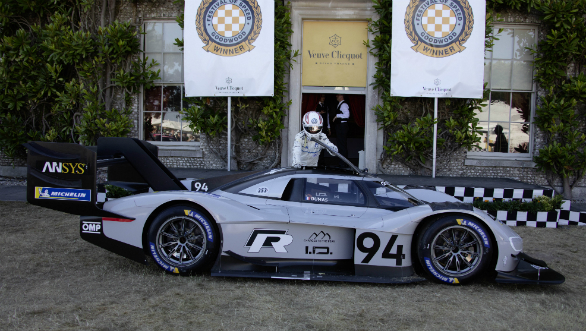 While Dumas did manage to break the lap record for electric cars by 3.48 seconds, he was unable to touch the overall record at the course, which currently stands at 41.6 seconds. The time was set by Nick Heidfeld in a McLaren MP 4/13 Formula 1 car back in 1999.
Speaking after the shootout, while Dumas declared he was happy with the outcome of the event, he also said that for a course as narrow as Goodwood, the I.DR Pikes Peak was, perhaps, a little too wide. Dumas said should they attempt the hill climb again, perhaps they would bring a slightly more scaled down version of the machine, with the goal clearly being to break the outright lap record next time around.