Volkswagen Golf GTI Clubsport S to be showcased at Worthersee
With the Volkswagen Golf's 40th birthday drawing close, the German car manufacturer plans to celebrate the milestone by revealing the Golf GTI Clubsport S, the most mental Golf GTI to date. The reveal will take place at the 35th GTI Meet at Lake Worthersee in Austria.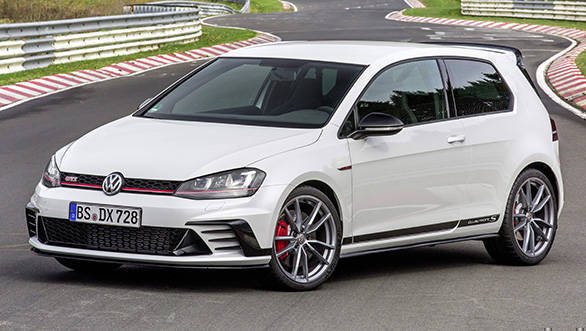 The Volkswagen Golf GTI Clubsport S gets a souped-up version of the Clubsport's engine, a 2.0-litre turbocharged inline-4 petrol engine which now produces 310PS. Volkswagen only plans to make 400 of the Golf GTI Clubsport S. Apart from the engine department, the Golf GTI Clubsport S features a heavily reworked chassis from the Golf GTI Clubsport, which hints at its prowess on the track. Proof of this is the car recently lapping the Nurburgring Nordschleife in 7:49.21, making it the fastest front-wheel drive production car around the Green Hell.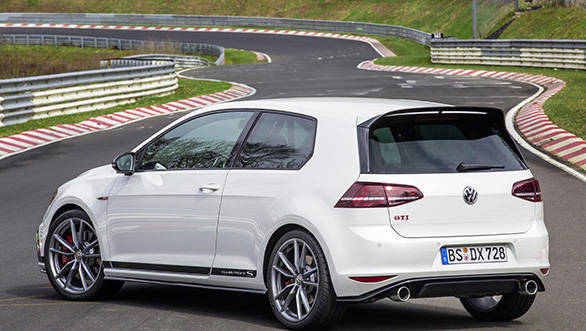 Along with the Golf GTI Clubsport S, Volkswagen will put the Golf GTI TCR on display, its 330PS race car to be used in the TCR International Series. For nostalgia's sake, Volkswagen will also display all seven generations of the Golf GTI. As goes with tradition, Volkswagen apprentices from Wolfsburg and Zwickau will showcase their one-off Golfs at the GTI Meet. The Wolfsburg team will showcase the Golf GTI Heartbeat, which makes 400PS, 10PS for each of the 40 years of the GTI's existence. The Zwickau team on the other hand will put the Golf R Variant Performance 35 on display. This model produces 350PS, 10PS for each Golf GTI Meet at Worthersee.