Volkswagen emissions scandal: VW to recall 3.23 lakh polluting diesel cars in India
After extended periods of research and investigation, Volkswagen India has now announced what the company calls a 'voluntary recall for updating all cars with EA 189 engines in the Indian market.' The recall affects a significantly large number of polluting cars from the German group and the affected companies in India include Volkswagen, Skoda and Audi; about 3,23,700 cars in total. Nearly two lakh of these are Volkswagens, around 80,000 are Skodas and the rest Audis. This includes all diesel Skoda and Volkswagen models and all Audis with the 2.0-litre TDI engine.
However, this is just an announcement of intention. The actual recall is quite some time away and there's a lot of procedure that has to take place before the company starts calling in customer cars. The reason for this is that the company is still in the early stages of testing the recommended technical solutions. Essentially, Volkswagen has identified fixes to the problem but is currently in the process of technical ratification for these fixes before they can go into production. Think of it as a process similar to the testing procedure that is implemented before a new car goes into production. This technical ratification is being conducted by the Volkswagen headquarters in Germany. Once complete, the company will present these solutions to a government body for approval. After the approval has been received from Germany, the solution will be sent to Volkswagen India, who will then forward it to the Government of India – Ministry of Heavy Industries and ARAI. Only once the local approvals have been received can Volkswagen actually begin the physical recall process.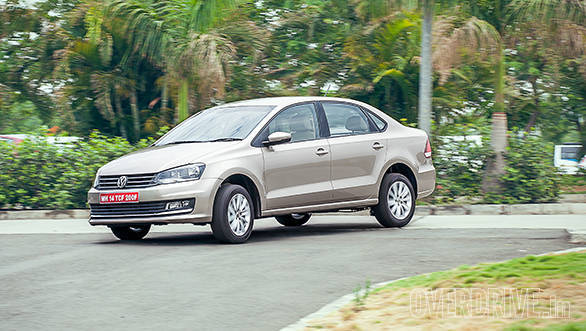 Clearly this is going to take some time. The actual recall hasn't begun in any international markets and we don't expect it to commence in India before the start of 2016. Volkswagen India suggests that the recall procedure will be carried out over the course of 2016, a similar timeline claimed by Volkswagen Europe.
The actual recall procedure will be similar to what's expected to be carried out in Europe once the approvals come in. The 2.0-litre TDI engine only needs a software upgrade that should take less than half an hour to carry out while the 1.6-litre diesel will need both a software and hardware fix that should take about an hour. The software for these engines has been provided by different companies including Bosch, Continental and Delphi and Volkswagen has simultaneously been working with each for solutions. The proposed hardware fix is quite simple and involves a plastic device that will be fitted to the air intake but there is no confirmation on this yet. Volkswagen India says that the planned fix for the 1.2 and 1.5-litre diesels has not yet been confirmed.
While this is a big step, the problem is still very real until the recalls begin.
Also see:
Volkswagen emissions scandal: Fresh findings affect Volkswagen, Audi and Porsche 3.0-litre V6 diesels
.
Price (Ex-Delhi)
Starts Rs 8.78 Lakhs