Volkswagen emissions scandal: US Justice Department sends subpoena under bank fraud law
The US Justice Department has sent a subpoena to Volkswagen AG under a bank fraud law as a part of the ongoing diesel emissions probe. According to reports, the subpoena has been issued under the Financial Institutions Reform, Recovery and Enforcement Act. This is a 1989 law that the US government uses to investigate large financial institutions. This law allows the government's civil division to investigate fraud over the last ten years.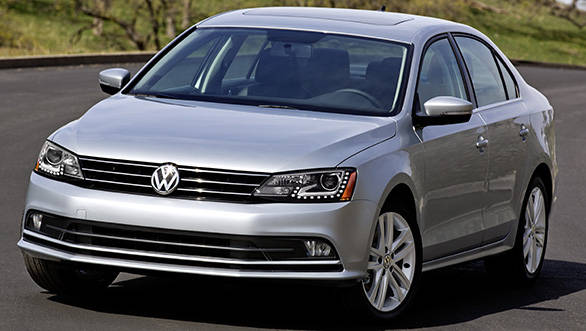 The company has declined to comment but said that they will continue co-operating with all the relevant government agencies. Volkswagen is still in talks with the US Justice Department, Environmental Protection Agency (EPA) and California Air Resources Board (CARB) to decide a settlement plan.
A few days ago, the company officially revealed that its former CEO Martin Winterkorn was told about the EA 189 diesel engines being equipped with the emissions cheating defeat device in May 2014. Volkswagen revealed this information to defend itself against legal action from shareholders who are of the view that the company has been illegally holding information pertaining to the scandal.
Volkswagen has said that around 11 million of its vehicles globally were equipped with the emissions cheating defeat device.  Currently, the carmaker is conducting an internal investigation to find out the people who are responsible and the report will be revealed next month.
Volkswagen has said that none of its top brass knew about the extent of the scandal until the news became public in September 2015. It's proposed plans of fixing the affected engines were rejected by CARB on account of being incomplete, substantially deficient and short of meeting the legal requirement. A federal judge in California has set March 24, 2016 as the deadline for VW to come up with a repair plan.
Currently, Volkswagen, Audi and Porsche are barred from selling any 2016 diesel models in the US and many of their dealers are suffering due to this. We already know that VW has been hit hard by the emissions scandal with one-third of its market capital being wiped out.
The company is offering customer goodwill package under which every owner of a VW TDI named in the EPA's first violation notice gets $1,000 in cash.However, this is not an effective solution to the problem as the affected engines emit 40 times the permitted level of nitrogen oxide (NOx).
Volkswagen has taken too long to clear the air about how the emission scandal began and how many vehicles are affected. It's high time the company comes up with an effective and clear solution for tackling the mess.
Price (Ex-Delhi)
Starts Rs 14.78 Lakhs