Volkswagen emissions scandal: Allianz to file lawsuit
Allianz, an international financial services company headquartered in Germany, intends to sue Volkswagen for the drop in its shares owing to the carmakers ongoing emissions scandal. The CEO of Volkswagen AG Matthias Mueller has said that if the lawsuit is successful then it would add substantial and painful financial pressure on the company.
According to reports, the Aliianz lawsuit is likely to happen within this month. The financial services company has issued a statement that it has not filed an action but was weighing a suit against VW.
Volkswagen already faces many private lawsuits in Germany. However, in terms of costs they are a lot less than what the company will incur in the United States. The U.S. Justice Department has sued VW for up to 46 billion dollars. Additionally, over 500 lawsuits have been filed against Volkswagen in the United States.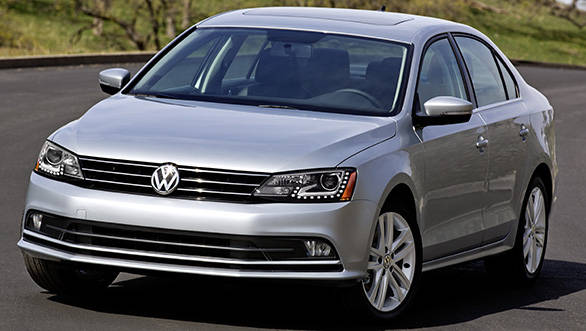 Volkswagen's labour leader has said that if VW decides to layoff workers then the extent of job cuts would be directly related to the amount of fines levied by the U.S. authorities. "Should the future viability of Volkswagen be endangered by an unprecedented financial penalty, this will have dramatic social consequences," said works council chairman Bernd Osterloh to over 20,000 workers at VW's headquarters in Wolfsburg. The company employs over 600,000 people at around 120 factories located worldwide.
Mueller expects the software manipulations and its complications will keep VW busy for a long time. He has also said that it will years to discover the total extent of the financial impact caused by the emissions cheating scandal. The state of Lower Saxony which owns 20 per cent shares in VW has stated that it expects more unpleasant news to be revealed more the months but is confident that the company has the financial means to cope with it.
Klaus Ziehe from the state prosecutor's office in Braunschweig, Lower Saxony, which is leading the German case against VW has said that currently 17 people were being investigated. He also revealed that none of the suspects are from the management board. Previously six people were being investigated.
Clearly Volkswagen is in trouble and is already facing many lawsuits in the U.S. and in Germany. The company needs to clear the air about the individuals involved in the emissions scandal and come up with an acceptable fix for the 11 million vehicles globally which equipped with the defeat device. The sooner VW  does this, the lesser potential lawsuits are likely to be filed against it.
More from OVERDRIVE on the Volkswagen emissions scandal:
Volkswagen emissions scandal: US Justice Department sends subpoena under bank fraud law
Volkswagen emissions scandal: Former CEO was told about defeat device
Martin Winterkorn resigns as Volkswagen Group CEO in wake of emissions scandal
Price (Ex-Delhi)
Starts Rs 14.78 Lakhs