Volkswagen E20X SUV launched to introduce SOL all-electric brand at Auto China 2018
Volkswagen has launched the E20X electric SUV at the 2018 Beijing International Automotive Exhibition (Auto China 2018). The E20X EV has been launched by Volkswagen in conjunction with its Chinese joint venture partner JAC. Along with the E20X SUV, JAC Volkswagen has launched the SOL all-electric brand. The JAC Volkswagen E20X as it will be called in the Chinese market is essentially a rebranded JAC iEV7S electric SUV. JAC Volkswagen has given it some styling changes to closer resemble the VW brand's house styling. For Europe and international markets, VW has set up another brand, ID, for electric vehicles.
The company describes the E20X as a pure electric SUV aimed at the volume market in China, with a range of more than 300km. The vehicle is expected to cost around 1,25,000 yuan Rs 13.13 lakh approximately).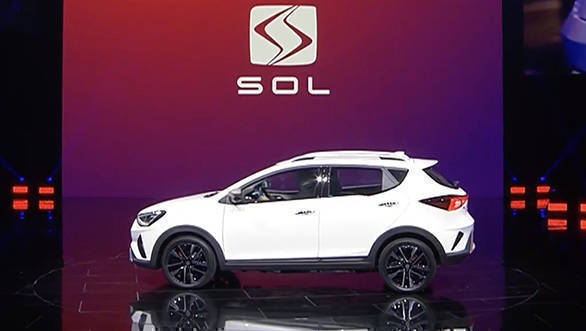 Volkswagen group among all its brands in China aims to launch 40 new NEVs (new energy vehicles) in the market over the next 8 years. It also expects to have local production of battery-powered electric vehicles in six different factories across China.