Video worth watching: Yamaha tribute to Colin Edwards
"I'm sorry y'all, but I really have to get ready for the race! Sorry!" said Colin as he disappeared into the motorhome amidst a clamour from the fan-crowd that was more or less chanting his name. We were all elbows and shoulders between the two Yamaha trucks in the Valencia paddock. Rossi was nursing a broken hand that weekend and we were told by some passing person in a Yamaha team shirt that Rossi autographs and sightings would be impossible this weekend.
The point is, of all the various racers we tried to meet that weekend - as fans, not as journalists badgering the PR staff - Colin was the only one who went into the motorhome, then came back to explain his actions with a big smile and then went about his business.
We already know how nice a guy Colin Edwards has a reputation of being. He is also straightforward and unflinching about the true picture and not given to PR-ing the truth. More importantly, he's been a nice guy through his career, blindingly fast and has a marvellous reputation of being a top class development rider as well.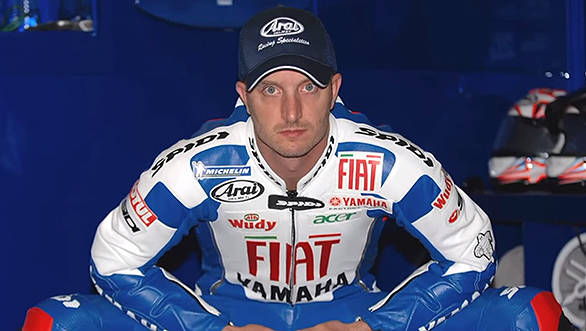 Which is why, we are all sad to see him go. Yamaha have released this lovely little film that on the one hand encompasses his career and also shows him as a regular human being, a chap who's someone's son, someone's husband and someone's father. Lovely.
We wish you, Colin, all the best for an enjoyable retirement and hope to see you again in a paddock somewhere!