Video worth watching: Guy Martin rides a Honda Africa Twin at Cadwell Park
Track days are a great way to enhance your riding skills. There are instructional track days and then there is this - riding behind motorcycle racer Guy Martin at the Cadwell Park Racing Circuit in the UK. Wait, that is not all. Guy is sitting fairly upright on his motorcycle in the video unlike the usual racing crouch that he has while competing in the Isle of Man TT. As the video progresses and the Suzuki Hayabusa rider following Guy closes in on him at a corner, we notice that Guy is riding a Honda Africa Twin! An adventure motorcycle, of all things, at the track - only Guy could have done this!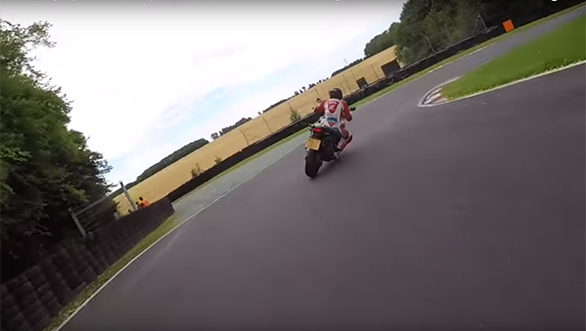 Now, while motorcycles of all shapes and sizes can serve multiple purposes, the Africa Twin is certainly not one you would ordinarily see at a racetrack. It is fun to watch the finesse with which Guy rides the Africa Twin. He even manages a few knee-downs and some quick moves through chicanes, leaving even the Hayabusa in his wake.
Price (Ex-Delhi)
Starts Rs 16,40,000