Video Worth Watching: 2017 MotoGP's many unanswered questions
How quickly will Lorenzo adapt to the Ducati GP17? How many podiums will Ducati manage to take this year? Which, of the many this season, will be the most exciting race of them all? Will Rossi win his tenth world championship title? How will the new KTM factory team perform? Just some of the many questions on most MotoGP enthusiasts' mind. It turns out that these questions were also on the minds of the MotoGP fraternity, some well-known riders included.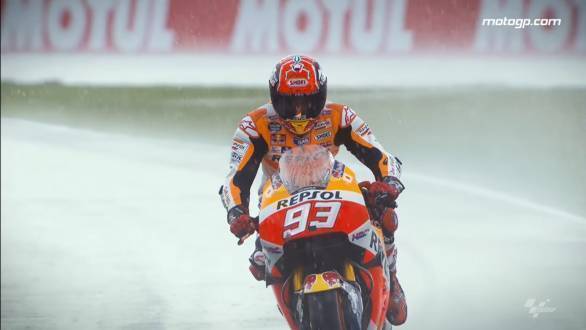 The official channel for MotoGP on YouTube has put up a video which brilliantly sums up the curiosity-filled atmosphere around the sport, brimming with uncertainties, just a week before the first Grand Prix of the 2017 season.
The 2017 MotoGP season features a few technical changes and a host of rider changes. The winglets which were first introduced in 1999 are now banned for this season, as there were safety concerns regarding these aerodynamic aids. Secondly, a rider cannot be assisted by more than four mechanics while changing bikes during a pit stop. The mechanics' safety also has been taken into consideration as the rules state that they too must wear approved helmets.
Some of the major rider changes are – Jorge Lorenzo has left Yamaha (after racing with them for nine years) to join the Ducati factory team. Maverick Vinales has been chosen to replace Lorenzo and ride alongside nine-time world champion Valentino Rossi at Yamaha. Bradley Smith and Pol Espargaro have left Tech 3 Yamaha to get astride the brand new KTM RC16, racing for the KTM factory team. Andrea Iannone has joined the Suzuki Ecstar team, partnering Alex Rins.
All these changes have resulted in several questions popping into the head of your average MotoGP fan. Well, as they say, 'A valid answer comes when the question is lived', and so we enthusiasts will get the answers to some of our MotoGP questions as the 2017 season starts this weekend.
In the meanwhile, watch this terrific HD footage of MotoGP races gone by, with some questions about the 2017 season thrown in there as well. Don't miss it!