Vettel set to get a new chassis for the Spanish Grand Prix
Infiniti Red Bull Racing's chief designer, Rob Marshall has confirmed that Sebastian Vettel will get a new chassis for the upcoming Spanish Grand Prix this weekend in Barcelona. He stressed that the new chassis is a routine introduction and not a reaction to Vettel's current form.
"It shouldn't be (beneficial), as the idea is that they are all the same. Drivers don't always want to change them – they can get attached to a particular chassis and when they are on a good run they like to hang on to it for as long as possible! From our point of view we'd rather give them one or two new chassis during the season that we have been able to check out in the factory using various testing methods." Marshall said.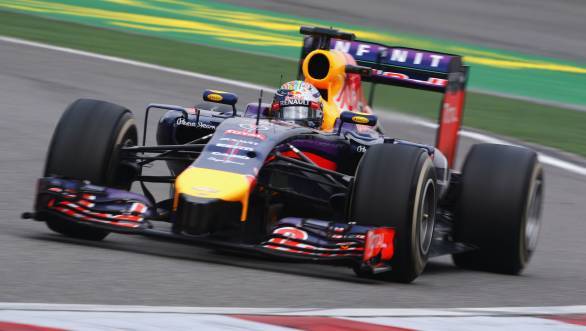 Vettel has been struggling with high levels of tyre degradation
The four-time world champion has had a difficult start to the season in the first four races and has been outperformed by his team-mate, Daniel Ricciardo on three of the occasions. With only one podium and a total of 33 points so far, it is Vettel's worst start to a season since joining the Milton Keynes based outfit.
Marshall added that this will be a major upgrade to the Renault powered RB10, and probably another for the Italian Grand Prix at Monza. "There are a couple of races that stand out as being obvious ones for a major upgrade. That's the first European race for logistics reasons and also the last European race, as it's the last opportunity we have to bring performance to the car without having to fly it out around the world".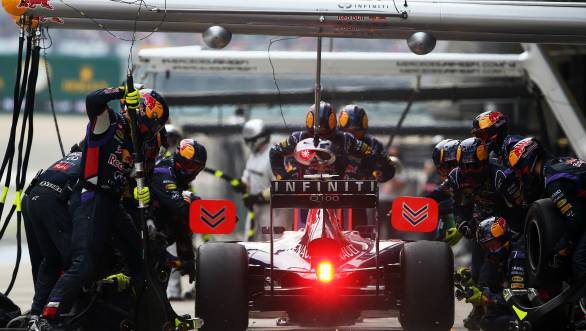 Vettel's team-mate, Ricciardo is set to receive a chassis change in Silverstone
When asked what the upgrades were about, Marshall said, "They will often compromise whole body work packages, so the floor, engine cover, front wings and rear wings, potentially new suspension components and various other bits and bobs."
Red Bull are currently second in the constructors' standings with 57 points, 97 points adrift of Mercedes with 154.
Related Stories