Vespa launch 75th anniversary limited edition starting at Rs 1,25,996 lakh
Italian automaker Piaggio has just launched its Vespa 75th Anniversary edition in India at Rs 1,25,996 (ex showroom Pune)
The design of the new Vespa is inspired by the Primavera 75th Anniversary and GTS 75th Anniversary versions that were recently released in Malaysia. It also features a Nobuk leather bang hung on the tail, among many other elements.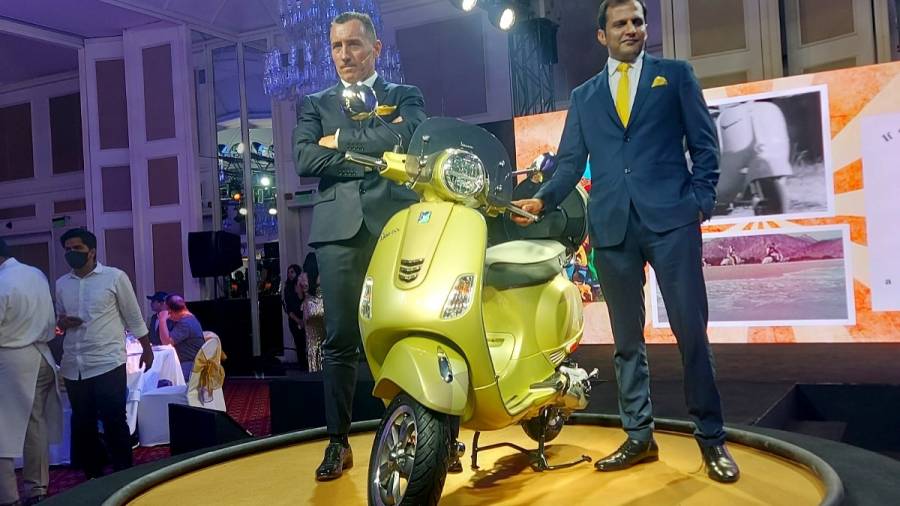 The unique 'Vespa 75th' will be available in 125cc and 150cc engine sizes at all Vespa stores across the country. The new Vespa can be pre-ordered for Rs 5,000 at any dealership in India, as well as through the company's e-commerce website.
According to Piaggio India, the special edition vehicles include features such as high lumen LED headlights with centre integrated DRL, and the 150-cc engine has front disc brake anti-lock braking system (ABS), while the 125-cc has combi braking system (CBS). The number "75" will also be inscribed on the body panels, as well as a big circular leather bag hung on the tail made of velvety-soft nubuck leather. The bag will come with a shoulder strap and baggage rack attachments.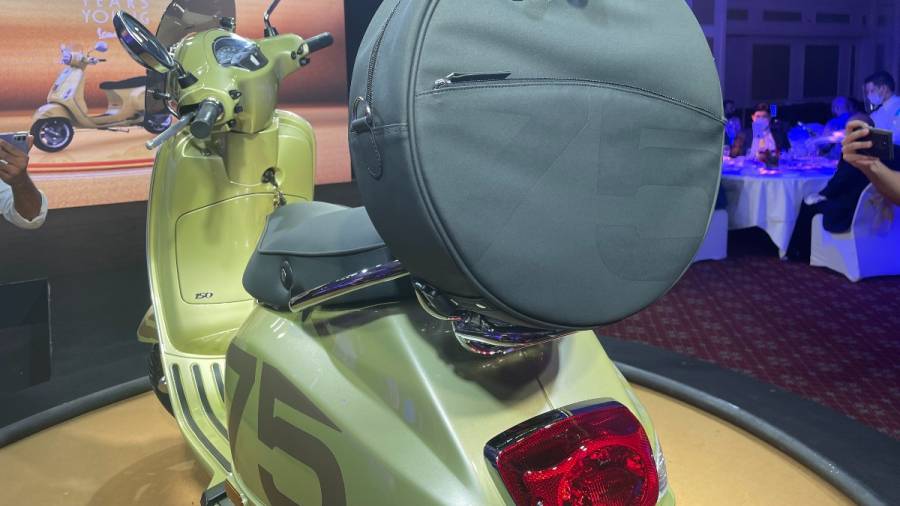 Vespa says that the Vespa 75th is a symbol of elegance, flair, and refinement via sentimental memory of the famous brand's voyage into glorious .
Diego Graffi, Chairman and Managing Director, Piaggio India said "As we are celebrating the value of independence through Vespa 75th, it also embarks Vespa's journey in India at the time India celebrates 75 years of Independence"
Sudhanshu Agarwal, Business head for Two-Wheelers at Piaggio India added "Vespa is not just a vehicle but an icon of lifestyle that has gained the global stature and transcended trends into various times"
The new Vespa 75th will be priced at Rs 1.26 lakh for the 125cc variant, while the 150cc one will cost from Rs 1.39 lakh. The Vespa, as well as the Aprilia SR and SXR models, are manufactured in a state-of-the- production facility in Baramati, Maharashtra.
Also Read:
Piaggio Group: After Vespa, Aprilia Moves Into Nepal
Simple Energy One launched at Rs 1.10lakh
Spec Comparison: Ola S1 Pro Vs Simple One Vs Ather 450X
Price (Ex-Delhi)
Starts Rs 1,10,149
Price (Ex-Delhi)
Starts Rs 1,09,000