Vespa Elettrica electric scooter to go on sale worldwide starting early 2019
The Piaggio Group today announced that it will begin production of the electric version of the Vespa, the Vespa Elettrica in September.
The scooter will be manufactured in the firm's Pontedera plant in Pisa, Italy. Buyers will be able to book their scooters from the beginning of October onwards. A full-fledged marketing campaign will begin from the end of October and lead up to the 2018 Milan EICMA show in November. Sales will begin in Europe, followed by the United States and then Asia starting early 2019.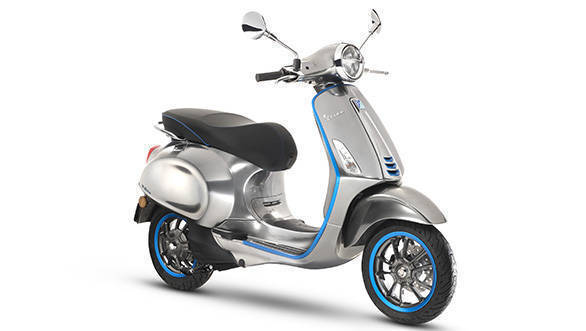 The Vespa Elettrica is powered by a 4KW electric motor and has a 100 km range. There is a 2 kW continuous power mode and 4 kW peak power. This gives it performance better than that of a traditional 50cc scooter. A version fitted with a petrol powered range extender called the Elettrica X increases range to 200 km. The battery will take about four hours to charge fully from a traditional wall socket.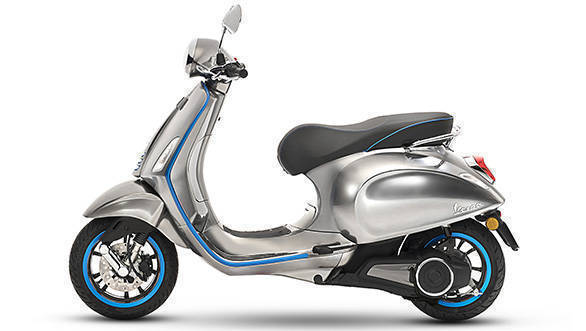 The Elettrica will also get a 4.3-inch TFT colour display in place of a traditional instrument cluster. This shows information like speed, range and charge level. A Vespa Elettrica app will allow users to connect to the scooter over Bluetooth so that the scooter can display messages and incoming phone calls. The app will also be able to relay diagnostic information about the scooter, as well as locate it on a map.
Piaggio also says that the Vespa Elettrica will be AI-ready. They will be aware of people and other vehicles operating in the vicinity, extend the operator's ability to sense potential perils and opportunities and provide real-time mapping and traffic data that contributes to improving the design of transportation infrastructures in cities. Most of all, these new generation vehicles will thoroughly know their operators: they will recognise them without key fobs, anticipate their driving choices, interact with other devices and vehicles on the road and allow for degrees of personalisation. The scooter will also be compatible with Gita, the AI assistant that the company will bring to production in early 2019.
Prices for the Elettrica will be towards the higher end of Vespa scooter range.