Valentino Rossi in training accident - leg broken, in surgery
Valentino Rossi, considered the greatest of all time in MotoGP, Yamaha rider and currently fourth in the MotoGP championship was in an enduro crash yesterday that left him with a broken leg. Rossi is reported to have broken both the tibia and the fibula on the right leg. Valentino Rossi had injured the same earlier in 2010 at Mugello. Valentino Rossi was out for 41 days then, having suffered a similar injury.
The latest reports say that Valentino Rossi was taken from the Urbinio hospital to Ancona where Dr Raffaele Pascarella, director of orthopedics and traumatology performed surgery on the leg in the early hours of the morning. Rossi is reported to have said that the procedure went well and that he already feels better. The Yamaha team revealed that the broken bones have been fixated with pins and that surgery was completed without any complications, according to media reports.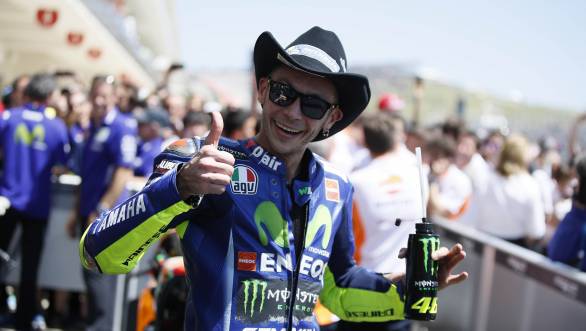 Rossi has said that he will now work very hard to return to the motorcycle and to MotoGP but there is no official word on when this is going to be. The next round of the MotoGP Championship is at Misano next week where Rossi traditionally reveals a one-off helmet pattern to celebrate his home grand prix.
Join us in wishing MotoGP's affable superstar a fast and complete recovery!