Update: Fuel stations unlikely to be closed on Sundays
The internet is abuzz with word that eight states will follow a call from the Prime Minister to reduce fuel usage across the country by keeping fuel stations closed on Sundays from May 14, 2017 onwards. These states are Haryana, Maharashtra, Karnataka, Andhra Pradesh, Telangana, Tamil Nadu, Kerala and Puducherry. 
The group of fuel stations from the above states falls under the Consortium of Indian Petroleum Dealers (CIPD). The logic behind this Sunday closure is that thanks to low dealer margins from oil companies, running costs have become too high. By closing on Sundays, the stations will save costs on overheads that go into daily operations. And of course, the nation will consume less fuel... This theory could work for some outlets that are situated on business routes that see heavy office or industry traffic during weekdays but have little movement on the weekends. However, this logic doesn't hold sound for fuel stations across the board.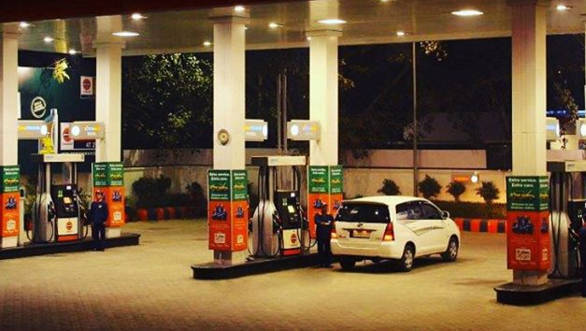 According to the CIPD, all stations will have a single operator on Sundays to provide fuel in case of an emergency. Here's another vague point - what constitutes an emergency is yet to be elaborated. The threatened move comes as fuel pump owners have been unhappy with their low commissions for a long time (rates have been unchanged since the days petrol cost Rs 45 a litre). What we know for now is that pump owners will protest this by not purchasing fuel from oil companies on May 14. This move should not affect customers as the stations will have fuel in stock.
Meanwhile, the All India Petroleum Dealers' Association which claims to account for 80 per cent of India's public sector petrol stations is against the proposed Sunday closure. Predictably, the Petroleum Ministry is unhappy with the move as well and it has been widely criticised across multiple platforms. The ministry has also clarified that the Prime Minister appealed to the people not to use fuel once a week and he did not direct dealers to close their stations on Sundays. As we see it, if the situation is not diffused, the Government will probably put a stop to it by invoking the Essential Commodities Act, 1955.
Section 3 of the ECA has a provision that states that the ECA may provide for, 'prohibiting the withholding from sale of any essential commodity ordinarily kept for sale'. In simple terms, it looks like the CIPD's call to shut fuel stations on a regular basis every Sunday will simply be illegal. What actually happens remains to be seen.
Price (Ex-Delhi)
Starts Rs 38 Lakhs
Price (Ex-Delhi)
Starts Rs 44 Lakhs
Related Stories