Upcoming Mercedes-AMG A 45S hot hatchback could make 421PS
Mercedes-AMG recently teased the upcoming Mercedes-AMG A 45 hot hatchback in a christmas video. Now, as per a listing on a German insurance website, the A 45's power figures have been listed. The standard A 45 will most likely put out 387PS, already six more than the outgoing A 45. The hardcore S version will bump this up to 421PS.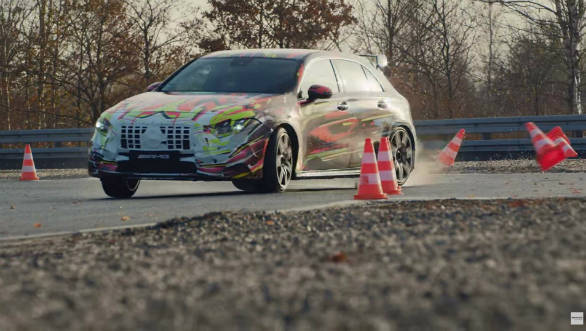 These cars will be powered by a souped-up version of the 2.0 litre four-cylinder turbocharged motor from the A 35. There will also be that car's AWD system as well as the nine-speed automatic gearbox.
This car is also expected to come with the other improvements that were made to the A35 over the standard A-Class like the new AWD system that can send up to 50% power to each axle. There should be larger brakes, adaptive dampers and brake-based torque-vectoring.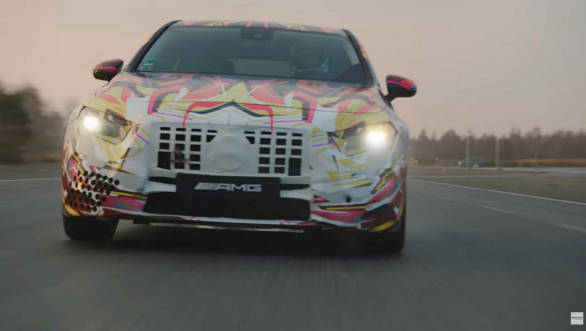 The interiors should be the now regular AMG fair. There will AMG-spec steering wheel. Additional drive modes and an in-built GPS-based lap timer is present. The usual AMG trimmings like sportier seats and interior trim can be expected.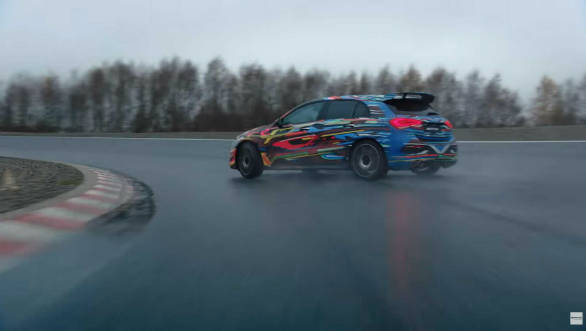 There will also be more aggressive aero on these cars than the A 35, the Panamerica grille inspired by the GT R and a stiffer set up can be expected too.