Union Budget 2019: Imported cars to get more expensive following rise in customs duty to 30 per cent
The Union Budget 2019 that was announced today brought in good news for electric vehicle manufacturers as the GST levied on them has been reduced from 12 per cent to five per cent. Further, an income tax deduction on the loan interest used to purchase an EV has been declared too. However, the Budget 2019 has not been supportive of the premium cars sold in India. The finance minister has proposed an increase in the customs duty from 25 per cent to 30 per cent on all luxury imported cars that have a seating capacity of up to 10 persons. While we await an official announcement, this new update would mean hike in prices for cars such as Audi, BMW, Mercedes-Benz, Volvo, Jaguar and Land Rover.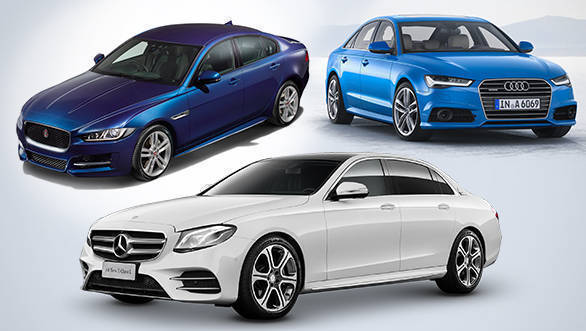 A select few luxury carmakers had already mentioned in their expectations from Union Budget 2019 that the GST on imported cars should be reduced from 28 per cent to 18 per cent. With the new update coming in, it is being speculated that the luxury car prices will go up by a minimum of Rs 5 lakh. This does not come at the right time especially during a phase when the car manufacturers are already under stress for low sales and unsold inventory. Last year, the GST was increased from 20 per cent to 25 per cent on imported cars while the same for completely knocked down (CKD) kits was increased to 15 per cent from 10 per cent. This compelled the prices of luxury cars to be hiked by five per cent. Sitharaman also proposed a raise in customs duty to 15 per cent from 10 per cent on vehicles that come with imported engines. Further, the customs duty on items such as windscreen wipers, defrosters, demisters, sealed beam lamp units, parts of visual or sound signalling systems, horns, intake air filters, oil or petrol filters, catalytic converter, vehicle locks, glass mirrors, friction material too have been increased from 2.5 per cent to 7.5 per cent.
Also read,
Union Budget 2019: Income tax deduction on the loan interest for purchase of electric vehicles in India
Union Budget 2019: Universal National Transport Card for various modes of transportation, tolls and retail shopping