Union Budget 2018: Expectations from luxury car makers
We are just hours away from the proposed 2018 Budget that will be announced by the FInance Minister Arun Jaitley tomorrow by 11am. This will be the first session where the budget will be proposed. However, it is at the second session that approvals will be given at the proposed budget, which then becomes official. We have already reported about the expectations of the names from the electric car industry. Here is what the luxury car manufacturers are expecting from the 2018 Budget.
Roland Folger, MD and CEO, Mercedes Benz India
"We want relaxation on personal income tax, as a key element of Union Budget 2018. Also, GST on goods attracting maximum (GST+ Cess) rates needs to be optimized. Additionally, there should be normalization of provisions and procedures under direct tax (most of the operations are based on circulars by CBDT)."
Charles Frump, MD, Volvo Auto India
"Now is the time to look at immediate solutions that lower emissions and provide incentives. This will serve as a stepping stone for 2030 full electric ambition. Hybrid cars offer the best solution to bring the carbon footprint down with immediate effect and make urban air quality better,"
Rohit Suri, President & Managing Director, Jaguar Land Rover India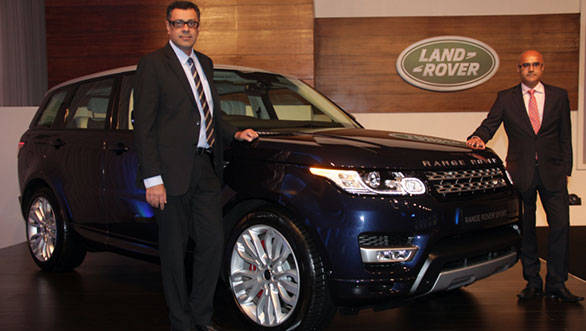 Rohit Suri, Vice President, Jaguar & Land Rover India
"To operate in any market, carmakers need reasonable tax rates. Current GST tax rates at 48% for sedans and 50% for SUVs in the premium segment are extremely high. To help expand the market and generate more jobs, we would urge the government to not only reduce these taxes to reasonable levels, include left out taxes such as road tax etc. within the GST regime, but also ensure stabilization/longer-term policies and tax regimes"
Source: ET Auto
More on Union Budget 2018,
Union Budget 2018: Reactions from the Indian automobile industry
Union Budget 2018: How does it affect the Indian automobile Industry?
Union Budget 2018: Live updates, announcements and reactions from the Indian auto industry
Union Budget 2018: Expectations from electric vehicle industry