Union Budget 2018 analysis: Fuel prices down, corporate tax cut, luxury cars more expensive
The Union Budget just presented by the Arun Jaitley, the Finance Minister didn't seem to touch the automotive sector directly at all. But we you shall see soon, it did. The auto sector happens to be too large to be unaffected by changes elsewhere. To wit, the drop is corporate tax should make medium and small industries more profitable. The cut in fuel prices via the excise cut will also help. But on the hand, luxury cars are about to become even more expensive. Let's get right into it.
MSME Corporate Tax
The Corporate for micro, small and medium enterprises was cut from 30 to 25 per cent. This is applicable up to a turnover of 250 crores. Which happens to be 99 per cent of all the companies that file returns. This means a little more profit, a little more room at the end of the year for almost every company that qualifies. Good news, then.
Fuel price cut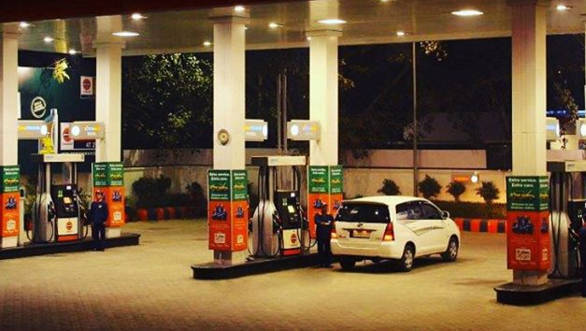 Chances are it won't last, but the price of petrol and diesel will come down by about Rs 2 per litre thanks to the excise duty cut.
Luxury cars get more expensive (again)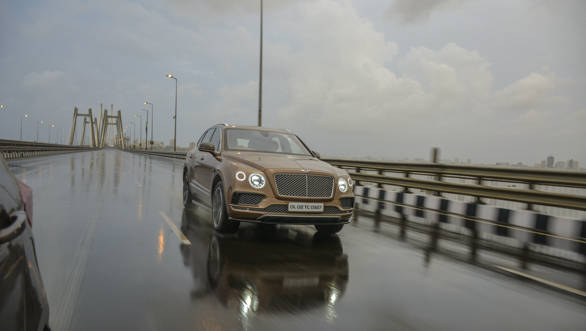 It wasn't mentioned in the speech but the fine-print in the budget shows that customs duty on luxury items has increased. That includes cars. The duty on CKD (completely knocked down) vehicle kits is up 5 per cent to 15 per cent. And the Financial Year 2019 will also bring a 5 per cent rise in duty to 25 per cent on CBUs (completely built units) vehicles. This is going to translate almost directly into the market prices of almost every car you can name. They're more or less all either CKD or CBUs.
Indirect benefits from rural and agriculture sector initiatives
India's economy still has a dominant rural and agricultural component and that's been the overarching focus of this budget. Quick recap: exports of pulses are to be liberalised, rural housing, roads and infrastructre spending will increase, and correspondingly boost employment. Rs 10,000 crore has been set aside for fisheries and the consequent rise of seafood exports. Plus 3.7 lakh kilometres of new rural roads will boost connectivity as well as construction companies.
Boosting the rural economy automatically means that if the next monsoon is a good one and a few of the other factors fall into place, automotive sales in the rural area will rise significantly. The rural automotive economy is volatile to be sure, but we know that these stars aligning make a huge difference in buyer sentiment.
On the other hand, this also has specific implications on the nature of the vehicles that will enjoy a rise in sales. And those would be volume segment motorcycles and cars for the most part. Small hatches and small displacement motorcycles should see a definitely rise in fortunes.
This will also impact positively companies with larger rural distribution and presence. That ranges from commercial vehicles and tractor makers to companies like Maruti Suzuki and Hero MotoCorp who have some of India's largest automotive distribution networks including vast reach into rural markets.
Urban infrastructure and highways.
The government has allocated Rs 11,000 crore Mumbai's rail network and another Rs 17,000 crore to Bengaluru's metro. This should be good for the cities in general and for the traffic in those cities. There's also the plan to complete 9,000km of national highways by FY19 and 35,000km of Bharatamala project at Rs 5.35 lakh crores.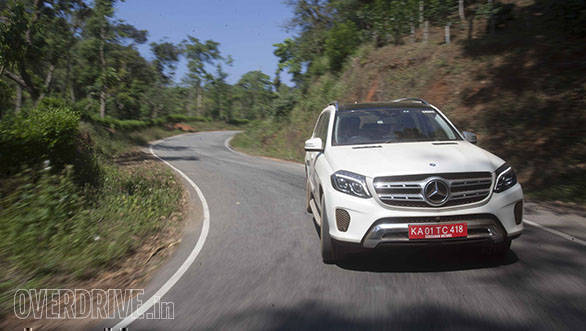 Even the big, Mercedes was at home on those narrow roads. Many participants were blown away by the ease with which they could drive the GLS, almost as if it shrink wraps around the driver
The addition of more highways is always good for the car and two-wheeler industry. It means more people see value in personal transportation. Similarly, the commercial transportation sector also feels a positive fallout of increased connectivity.
Inputs from Amit Seth, CEO Network 18 Publishing
More on Union Budget 2018,
Union Budget 2018: Reactions from the Indian automobile industry
Union Budget 2018: How does it affect the Indian automobile Industry?
Union Budget 2018: Live updates, announcements and reactions from the Indian auto industry
Union Budget 2018: Expectations from luxury car makers
Price (Ex-Delhi)
Starts Rs 99.9 Lakhs