Union Budget 2016: Government needs to galvanize the eco-system for E-vehicles, says SMEV
In the previous union budget 2015-16, FAME India (Faster Adoption and Manufacturing of Electric and Hybrid Vehicles in India) policy was unveiled by the Central government. It has been a good step to create a fine eco-system for faster adoption of green vehicles in the country.  In NEMMP, the largest potential of reduction in the pollution and the crude oil consumption was anticipated out of electric two wheelers and small cars. However, as per Sohinder Gill, director, Society of Manufacturers of Electric Vehicles (SMEV), the sale of electric vehicles has not picked up.
"To reduce India's humungous fuel import dependency as well as to tackle the menace of vehicular pollution in our cities, the Government needs to galvanize the eco-system for E-vehicles in the country. The Union budget 2016-17 can be an ideal exercise in this direction and built upon the momentum over the previous budget", says Sohinder Gill.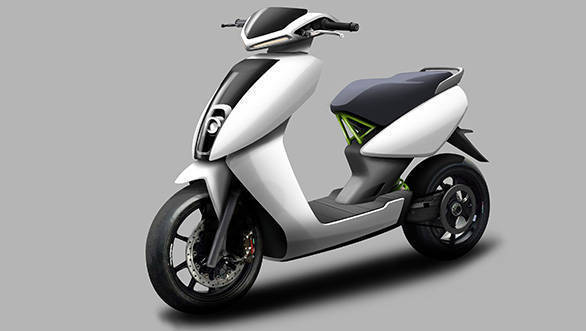 Mild hybrid vehicles have a marginal effect on emissions and crude oil consumption but being the easiest to implement have taken away a large share of the FAME incentive. More and more manufacturers are soon launching mild hybrids. This has resulted in a false sense of achievement on two major objectives of the NEMMP policy that are "major reduction in emissions and crude oil consumption".
Electric Vehicles are the real and complete answer to low emissions and reduced crude oil consumption and should have been given priority over hybrids. On the contrary, the efforts to promote pure electric vehicles seem to have taken a back seat and it is feared that the EV mission may be hijacked away from its prime objective. If we are serious in reducing pollution and crude oil consumption, the Government and industry must make all efforts to put at least one million electric vehicles on the road in a year's time. This can be made possible by the following measures.
Mr. Sohinder Gill of SMEV has identified some of the actions that require the attention of this year's budget:
Time has come to give a nudge to the customers to convert to EVs. Lakhs of two wheelers that are being used in commercial applications like deliveries of online purchases should be mandatorily converted onto electric bikes.

If London can levy a tax of 80 pounds on fuel cars coming into the city and Europe can make many prts of cities out of bound for polluting vehicles, why can't India do the same for the most polluting parts of Indian cities

The Government needs to announce its long term commitment to electric mobility and not keep the industry guessing from year to year. Investments will not come into the sector unless a five to 10 years clear policy and outlay is committed. The coordination between various ministries and departments needs to be improved as at present there are anomalies that hamper the growth of this sector. One example is the custom offices across India forcing electric two wheeler manufacturers to pay five times the import duty on the drive motor claiming it to be a rim and not an electric motor despite the Government allowing concessional import duty on Electric/ Electronic components that have not yet been developed in India

Installing public charging infrastructure in at least 100 cities to support electric vehicles. Budget should have special outlay for facilitating creation of this critical infrastructure support within the next 12 months.

The budget needs to give clear directive to public banks to offer loans to facilitate the purchase of electric vehicles. Around 60% of purchase of any automobiles is through financing and EVs are deprived of this facility.

Special E-Vehicle Promotional Schemes: Government and public sector offices should convert part of their fleet to electric and should heavily incentivise employees to convert to electric vehicles.
"We all know that green mobility is the need of hour. We are positive that if these measures are taken we will have a vibrant eco-system for electric vehicles in the country", says Gill.