Turtle Wax India join hands with Carxotic to open a car care studio in Mumbai
As part of a relationship with Carxotic, Turtle Wax, Inc. today announced the opening of a co-branded car-care studio in Mumbai. This Turtle Wax Automobile Care Studio offers a comprehensive range of car detailing services and products specially created to suit the tastes of motorists. It is outfitted with cutting-edge Turtle Wax detailing technology and a staff of highly skilled and trained service workers.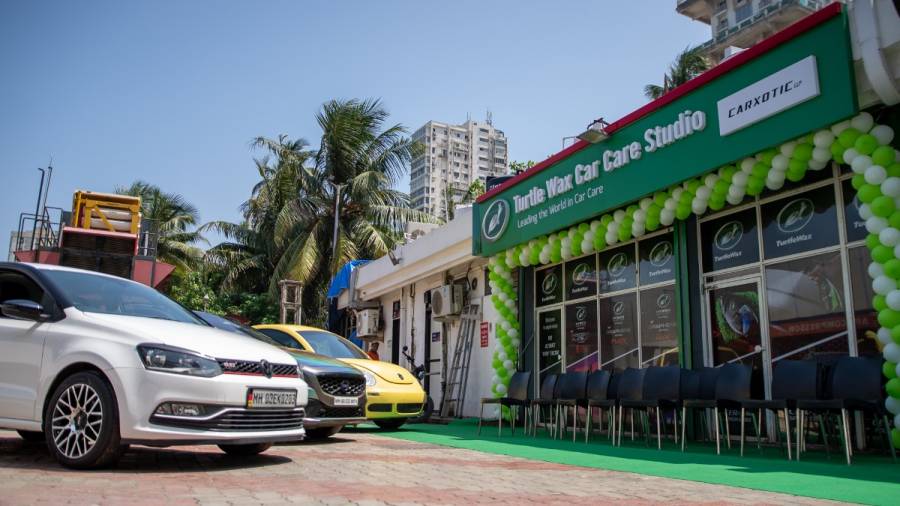 The treatments available at the Turtle Wax Car Care Studio are Ceramic Coat Protection, Hybrid Ceramic Coating, Exterior Restoration Treatment, Interior Detailing Treatment and Specialty Treatment. They also offer a complete 45-minute wash which includes Cleaning, Vacuuming, Cockpit Cleaning, Pre-Wash, Rinse, Alloy Wheels & Tyres Cleaning, Foam Wash, Spread, Rinse, Dry, Glass Cleaning and Tyre Dressing.
The Turtle Wax Car Care Studio assures that it meets consumer needs for expert car maintenance and hygiene by combining Turtle Wax's detailing innovation and experience with best-in-class quality and customer service. The studio uses cutting-edge technology to produce a wide variety of care packages from Turtle Wax's ceramic and graphene ranges that are unmatched in quality.
Sajan Murali Puravangara, Managing Director of Turtle Wax Car Care India Pvt. Ltd. said, "Mumbai is our top and fastest-growing market for Turtle wax and the entire car care here in India. With another addition in Maharashtra, we aim to provide the best-in-class premium quality car detailing service across the state through this all-new studio in Mumbai. The brand is proud to have the largest range of categories and products to experience the unique DIFM services available. We are confident, that our partnership with Carxotic will enable us to provide good car care services and benefits in the region. We take pride in our dealer network and will continue to strengthen it in the coming years and be present in tier two and tier three towns of the country, too."