Triumph Motorcycles USA recalls Street Triple RS, Speed Triple RS and Tiger 1200
The British bike maker has issued a recall of all the Street Triple RS', Tiger 1200s and the Speed Triple RS' that were produced in between the time period of 2018-2020 with regard to an issue with the front brake. The recall includes 3,700 units of these bikes and all of them use Brembo brakes up front.
The National Highway and Traffic Safety Administration (NHTSA) has found a problem with the front brake unit of these bikes. These brakes seem to have more than usual concentration of nickel and that will absorb more water and salt on the backplate.
Excess absorption of salt and water can result in faster corrosion of brake pads. This can also lead to the brake pad falling off the backplate and it can happen without any warning. It may lead to an accident that could be fatal to the rider and surrounding environment. The company has not reported any such incident so far and it will notify the owners of the bikes in a phased manner.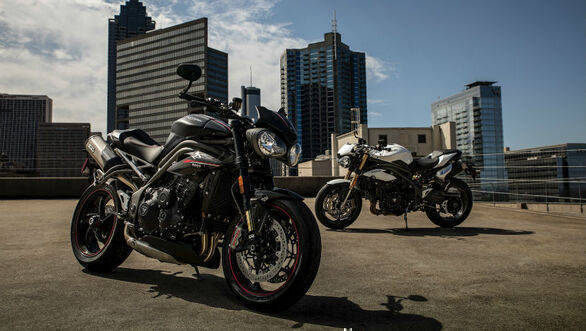 The customers will be asked to bring their bikes to the closest Triumph service centre where the issue will be fixed for free. In India, the company had recently launched the Triumph Street Triple RS and we are awaiting the Street Triple R as well as the eagerly anticipated Tiger 900, we do not have the Speed Triple model in India. Triumph Motorcycles India has not made any announcement as such, probably because the issue could be with the models sold only in the USA. We rode the Street Triple RS and the Tiger 900 and you can click the link to read the reviews here.
Price (Ex-Delhi)
Starts Rs 8,84,000