Triumph launches its Gold Line and Special Edition range in India
Triumph Motorcycles, has launched its range of Gold Line and Special Edition motorcycles in India. The Gold Line comprises six motorcycles -  Triumph Bonneville T100, Triumph Street Scrambler, Triumph Bonneville Speedmaster, Triumph Bonneville Bobber, and Triumph Bonneville T120, while the Special Editions consist of three motorcycles - the Street Twin EC1 and the Rocket 3 R 221, Rocket 3 GT R 221. All of the Gold line and Special Editions bikes that have been launched today will be available for a limited period run of one year with deliveries commencing this month itself.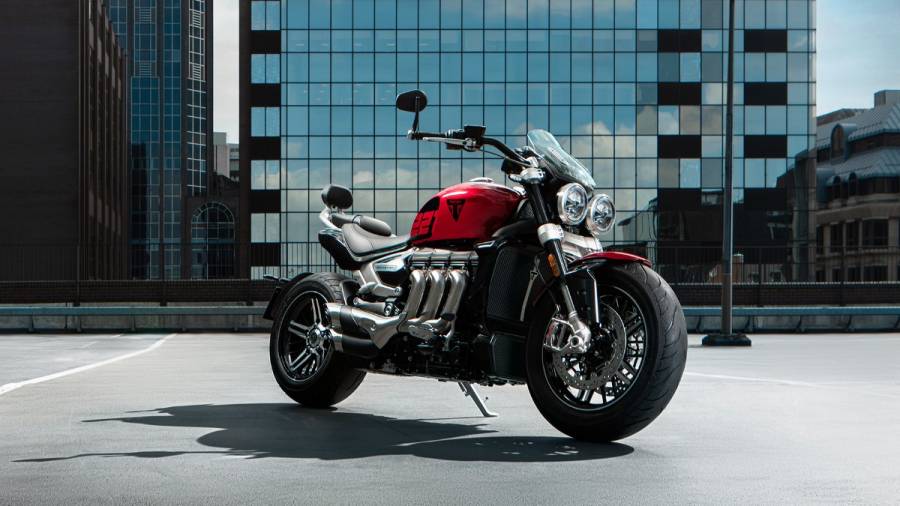 Triumph 221 Special Edition
The new Bonneville Gold Line Editions bring a unique style in Triumph's renowned Modern Classic range, showcasing the hand-painted gold lining skills of Triumph's expert paint shop and reflecting customer demand for brighter and more custom-inspired schemes. The Gold Line Editions feature all the recent updates of the new Bonneville generation, including enhanced capability and performance, and style.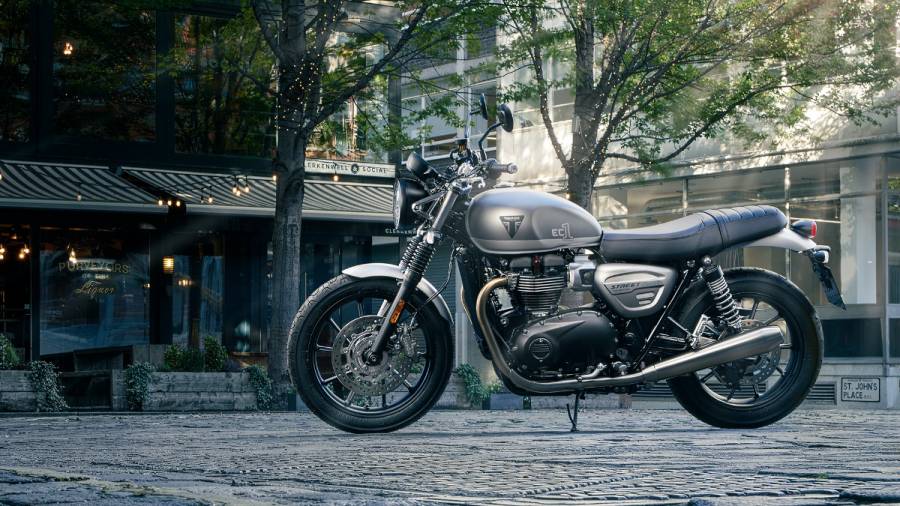 Triumph Street Twin EC1 Edition
The Special Edition Truimphs – which include the Triumph Rocket 3 221 SE, Triumph Rocket 3 GT 221 SE and Triumph Street Twin EC1 SE – feature graphics and unique custom paint schemes that enhance the bikes aesthetically. The bikes feature no mechanical changes or alterations to the existing model year variants, and the Rocket 3 GT SE also comes come with its own set of optional accessories as standard fitments.
Triumph T120 Gold Line tank detail
Triumph -Gold Line Model           Price
Street Scrambler 900 Gold Line  Rs 9.95 lakh
T100 Gold Line                                   Rs 10.09 lakh
T120 Gold Line                                   Rs 11.79 lakh
T120 Black Gold Line                       Rs 11.79 lakh
Bobber Gold Line                             Rs 12.75 lakh
Speedmaster Gold Line                 Rs. 12.75 lakh
Triumph 221 Special Edition
Triumph -Special Edition Model Price
Street Twin EC1                                 Rs 8,85 lakh
Rocket 3 R 221                                   Rs 20,80 lakh
Rocket 3 GT 221                                Rs 21,40 lakh
Price (Ex-Delhi)
Starts Rs 12,15,800
Price (Ex-Delhi)
Starts Rs 10,28,200
Price (Ex-Delhi)
Starts Rs 8,87,400
Price (Ex-Delhi)
Starts Rs 9,97,600
Price (Ex-Delhi)
Starts Rs 18,40,000
Price (Ex-Delhi)
Starts Rs 18,00,000