Triumph India announces second edition of Tiger Trails Spiti
Triumph Motorcycles India has announced the second edition of the Triumph Tiger Trails Spiti. Fifteen Triumph Tiger owners will begin the four-day trail ride from Shimla on July 22, 2018, giving them a chance to learn and adopt new riding techniques as well as explore the capabilities of their Tigers in and around the Spiti Valley. The riders will undergo a special five-day off-road riding training session, conducted by Vijay Parmar, prior to commencement of the ride.
The route that Triumph has chalked out this time will see the riders travel from Shimla to Manali via Sangla, Nako and Kaza. The riders will also get real-time training in the harsh and often challenging terrain in the Spiti Valley. Learning to tackle such terrain improves the scope of learning, something that is usually not possible in the controlled environment of a school, says Triumph India. Each day, riders will cover over 150km which can easily stretch to 6 hours of riding and training.
The fifteen riders will have full support during the ride, that includes a 4x4 sweep vehicle with mechanics, tool kit, puncture repair kit, spare parts and food supplies. The sweep car also has a VHF radio to stay connected to the the riders.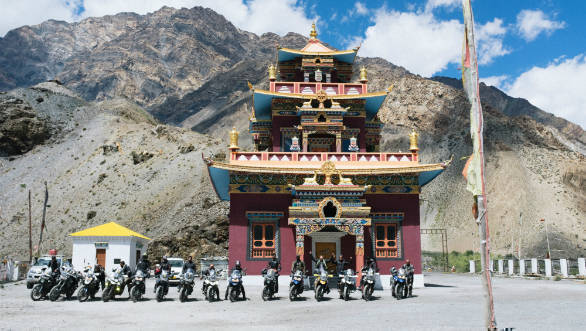 Speaking about the Triumph Tiger Trails Spiti 2.0, Vimal Sumbly, managing director, Triumph Motorcycles India said that the Tiger Trails welcomes active riders who already travel extensively but also seek to make the most of their Tigers. He also added that Triumph will be working to organise more of such curated programmes for Triumph Tiger owners that shall further the company's commitment on promoting safety and the spirit of adventure in India.