Traffic police, municipal bodies begin decongestion drive in Delhi
The menace of congested roads in Delhi might finally come to an end as the Delhi traffic police and municipal bodies including the Delhi Municipal Corporation (DMC) began a decongestion drive on illegal parking. The authorities have identified 29 road stretches in Delhi as 'No Tolerance Zones', where parking by the roadside is illegal. Delhi joint commissioner of police (Traffic) Garima Bhatnagar said that the focus during this drive is on the removal of vehicles parked on the roadside, and imposing heavy fines penalties. The Delhi traffic police and DMC aim to charge the offenders under the DMC Act, which allows for higher fines - more than Rs 1,000 for illegal parking. Earlier decongestion drives were not as effective owing to the fact that the offenders were fined small amounts under the Motor Vehicle Act.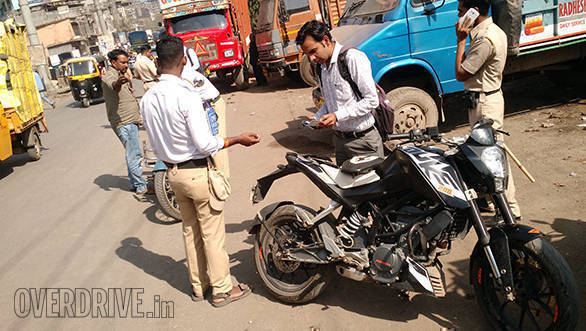 While the focus is on the removal of illegally-parked vehicles, the quantum of vehicles found along these stretches far outweighs the size of traffic and DMC pits where they may be towed. Hence, the authorities expect the heavy fines to spread awareness about the issue. The police will also fine used-car dealers whose vehicles take up road space. Some of the roads where the drives will be carried out are the Aurobindo Marg, Mathura Road, Savitri Flyover, Mehrauli-Badarpur Road, Mehrauli-Gurgaon Road, Dhaula Kuan, Sardar Patel Marg, Najafgarh Road, Pankha Road, Vikas Marg, Ring Road, and Outer Ring Road.
Source: Hindustan Times