Toyota unveils more efficient powertrains for use in 60 per cent of its vehicles by 2021
In order to reduce fuel consumption and emissions of CO2, the automobile manufacturers are working hard to improve the efficiency of new cars, from incremental technology improvements and hybridisation. Now Toyota Motor Corporation has announced its big plan towards this path - developing advanced engines and transmissions, and evolving hybrid systems.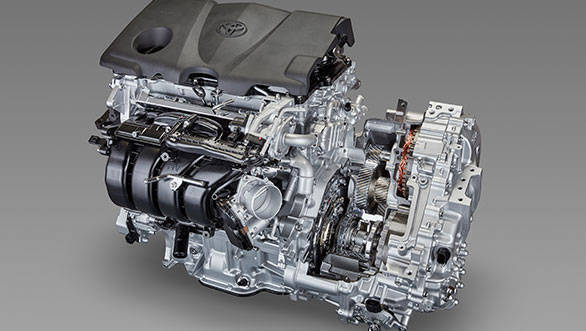 TNGA-based powertrain unit - inline 4-cylinder 2.5L direct-injection petrol engine
The Japanese carmaker is introducing a new hybrid system, a new 2.5-litre direct-injection inline 4-cylinder petrol engine and two new transmissions (an 8-speed direct shift and the 10-speed direct shift). Toyota is planning to use these new powertrains in 60 per cent or more of its vehicles sold in Japan, United States, Europe and China by 2021. The company says that it'll introduce a total of 17 versions of nine engines. Toyota claims that this will reduce CO2 emissions in those markets by 15 per cent or more.
Based on the all-new Toyota New Global Architecture (TNGA), the new powertrain units will have a lower centre of gravity and improve handling, ride, and braking performance. Toyota claims that newly developed powertrain units will provide about 10 per cent better power performance and 20 per cent more fuel economy. One of biggest brownie points of TNGA is that it can be adapted for front, rear, or all-wheel drive layouts.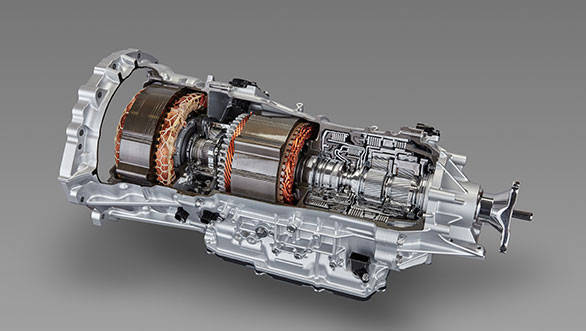 TNGA-based powertrain unit - Multi-stage THS II
Toyota has also developed its two new automatic transmissions based on the TNGA system. The automaker claims the new automatic transmissions are lighter and more compact than the present units, increasing a vehicle's fuel efficiency. Toyota also processed the gear tooth surfaces to minimise energy loss and heighten transmission efficiency.
TNGA-based powertrain unit - Lithium-ion battery
As hybrid is the new buzzword, Toyota is not leaving any chance to lead the hybrid race. It has completely moved from its hybrid system for 2.5-litre petrol engines. Now it has developed high-performance Multistage THS II for rear-wheel-drive vehicles. Toyota claims that Multistage THS II-equipped hybrid vehicles (with 2.5-litre engine) will feature size-reducing, weight-reducing and loss-reducing technologies.
Toyota has also enhanced its plug-in hybrid vehicles with a new dual-mode drive system so that the drivers can use the electric motor for direct driving power, even in EV mode. Furthermore, the company deploys a large-capacity lithium-ion battery in its PHVs. Toyota claims that the new battery will increase the range to 60 kilometres or more in a full charge.
The first car based on the new TNGA is the 2017 Prius hybrid, and Toyota has recently confirmed that new Prius hybrid would be launched in India in coming January.