Toyota unveils FT-1 Concept at 2014 Detroit Auto Show. Is this the next Supra?
It's been years since Toyota last made a powerful sports car, well Lexus did come out with the LFA but the parent company has focused more on mass market cars lately. After Supra production ended in 2002, Toyota fans worldover have been waiting for a new halo sports car.
A few years back, the FT-86/FRS/BRZ concepts turned out to become a production car in the form of the GT-86 and promised the Japanese manufacturer's return to making fun cars. But the GT-86 turned out to be just an entry level sports car.
And now, the FT-1 aka 'Mirai' has just been unveiled. It is still a concept car and there is no conformation if the car will ever make it to production or be named the Supra. However, there is renewed hope for Supra fans that Toyota may actually roll out a proper powerful sports car in the near future.
Interestingly, 'Mirai' in Japanese means future. The concept has been designed at Toyota's California design studio and it takes inspiration of a few legendary Toyota cars, especially the Celica and Supra while the glass area resembles Japan's first ever sports car, the Toyota 2000GT.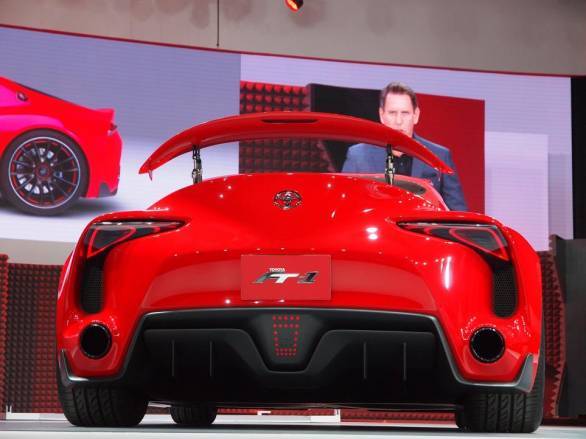 The nose and rear diffuser with an integrated LED stoplight seem to be inspired from a Formula car. The cockpit is as cutting edge with the steering wheel even displaying gear indicator, drive modes and a shift light.
The concept is a track-focused sports car and is designed as a FR car just like the Supra. Will this be the car that will use the modified platform of the GT-86 and share it with the next BMW Z4? Only time will tell.
We can't wait for the Toyota powers to give the go ahead and turn this concept to reality, and if you are Playstation fans like us, then go out and drive the FT-1 starting on January 14 on Gran Turismo 6.
Price (Ex-Delhi)
Starts Rs 64.9 Lakhs