Toyota to unveil 'Camatte57s' kids car at the Tokyo Toy Show
Toyota Camatte 57s
Toyota Corporation is all set to exhibit a sporty, open-top family-oriented model in the Kids Life Zone at the International Tokyo Toy Show 2013, scheduled to be held next week.
The concept, called the 'Camatte57s', is meant to bring parents and children closer as they work in a group to build their perfect car. The vehicle aims to convey the joy and dreams of motor vehicles to current and future drivers, by providing an opportunity for parents and children to experience the fun of driving together, car customisation and sheer passion. Compared to the 'Camatte' concept shown in 2012, the Camatte57s allows an even greater simplicity and variety of customisation options.
'Camatte' is derived from the Japanese word for 'care' while the number 57 represents the number of individual body panels needed to assemble the concept. The small 's' at the end of the name stands for the Japanese word 'sawaru' which means "to touch".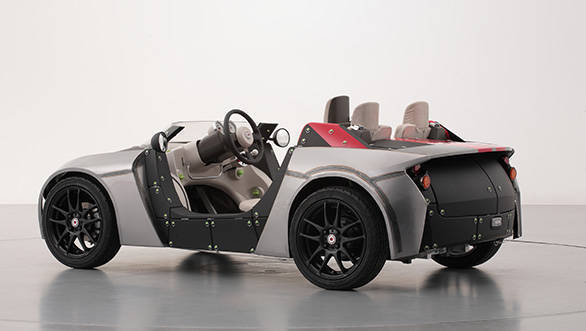 Toyota Camatte57s
After assembly, the Camatte57s is a sports roadster with a minimalistic interior, has one front seat and two rear seats. It is powered by an electric motor, which allows the kids to enjoy driving while an adult seated in the rear-right seat assists steering and braking to help hone the child's driving skills.
This toy car will remain a unique concept for the time being. If you want to raise your kid to be a petrol-head, this is exactly what you need.