Toyota Suzuki Alliance to roll out four electrified models by 2021
One of the main points of collaboration for both carmakers in the Toyota-Suzuki alliance was the development of electrified and electric cars. In a development related to this, news outlets have reported a more detailed plan on how this collaboration will take place. The alliance will come up with four electrified models by 2021 which will be sold by both companies.
The first of these will be an electric version of the Wagon R that is being developed in-house by Maruti Suzuki. This model will also likely be shared with Toyota for the Indian market and will come with a 10 to 25 kWh power output. Around 50 prototypes have been built on an experimental production line at the Maruti Suzuki plant in Gurgaon.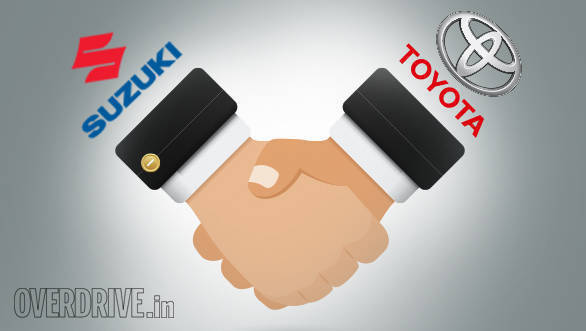 A number of hybrids with 12 to 72-volt architectures are also being considered. These will be based on the Baleno, Brezza and the Corolla. These hybrid versions will improve efficiency by 5 per cent to 45 per cent. The Baleno and Brezza will possibly get the 12-volt system, much like the Ciaz, while the Corolla will get a 72-volt system.
Further, to prepare for the more stringent average fuel economy regulations which take effect in 2023, the two companies will come up with more advanced 48 to 72-volt battery systems for the Baleno and Vitara Brezza.
These measures come at a time when electric vehicles are gaining prominence among both, carmakers and buyers. The government too is stepping up its efforts to control pollution and incentivise electric vehicle ownership.
Source: ETAuto