Toyota showcase Kijang Innova EV concept at IIMS 2022
Given the popularity of the Toyota Innova, it seems only natural that as a measure of interest in an electric people mover that Toyota would shoehorn an electric powertrain into one to showcase at the ongoing Indonesia International Motor Show 2022. The Toyota Kijang Innova EV concept, apart from the blanked out grille, blue LED highlights in the headlight cluster, and body graphics, is all second-generation Innova, or the Kijang Innova as it's known in certain south east Asian markets. It's quite apparent that Toyota haven't really changed the winning formula too much, and that theme carries over to the interiors, perhaps to a fault, where the concept's instrumentation still includes a tachometer, apart from a basic driving style indicator.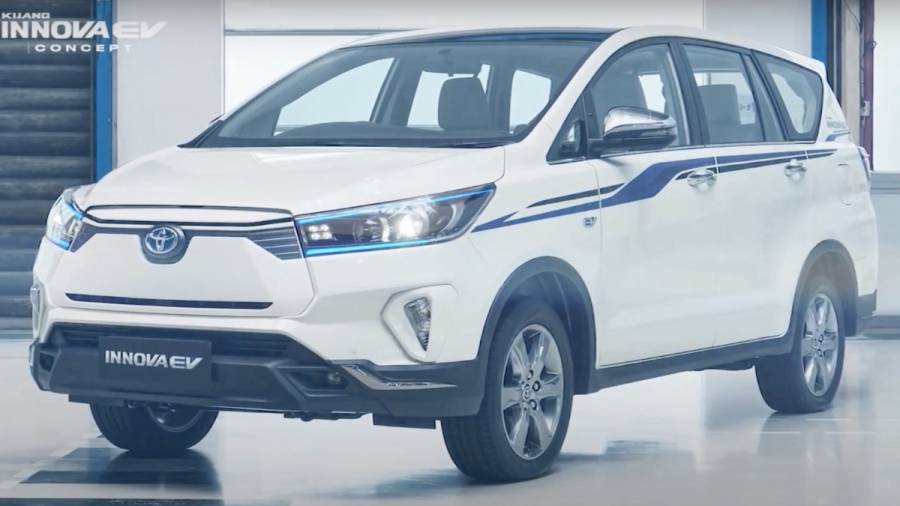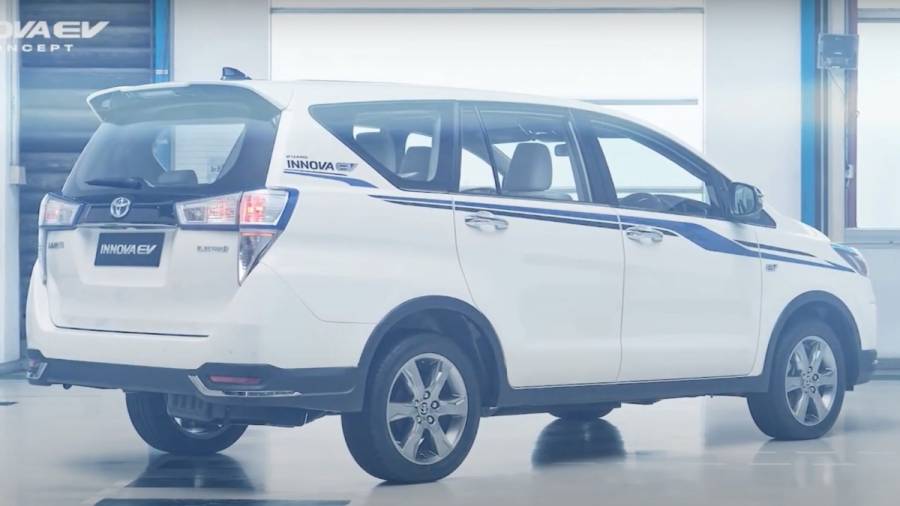 While no details have been made available on the Kijang Innova EV concept's powertrain, going by the bulky electric motor casing under the rear of the car, it appears the concept retains the IC-engined version's rear-wheel drive configuration. While a clue as to the battery capacity of the concept (probably not very large) could be gleaned from the graphic on the infotainment screen, which reads a range projection of 130-odd kilometres with 67 per cent of battery charge remaining, that projection is hugely dependent on how the concept was being driven at the time of filming the promo.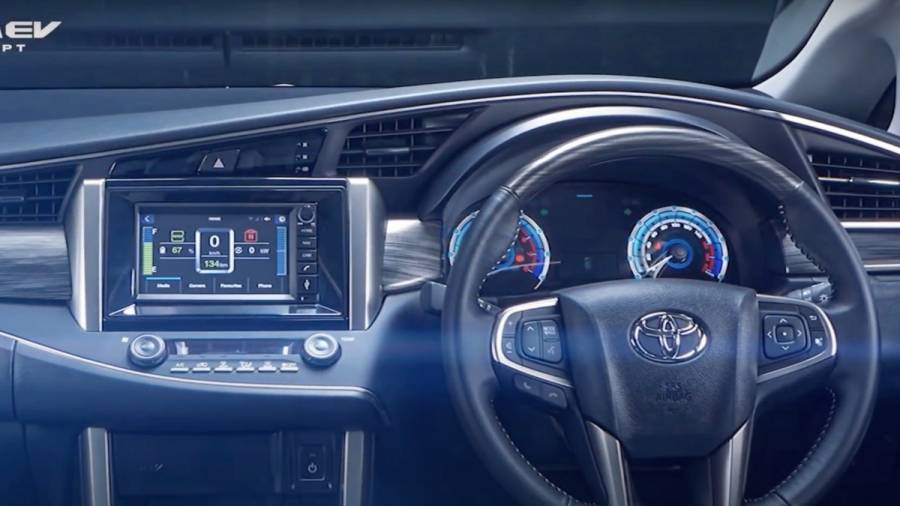 All that said, Toyota has committed to producing a range of electric cars for the Indonesian market, with up to 10 models said to be coming over the next five years. The manufacturer's first fully-electric SUV, the bZX4, will go on sale later this year in international markets, and closer to home we have the Toyota-Maruti Suzuki alliance committed to producing electric cars for the Indian markets, so we best keep our fingers crossed we get a range of choice in the fully-electric segment soon.