Toyota reveals its future electric vehicles, Lexus to go all electric by 2035
In a press conference on Tuesday, Toyota Motor Corporation discussed its electrification and battery-electric vehicle strategies. Akio Toyoda, the company's president, used the occasion to discuss the automaker's carbon-neutral plan, which emphasises the expansion of battery-electric cars.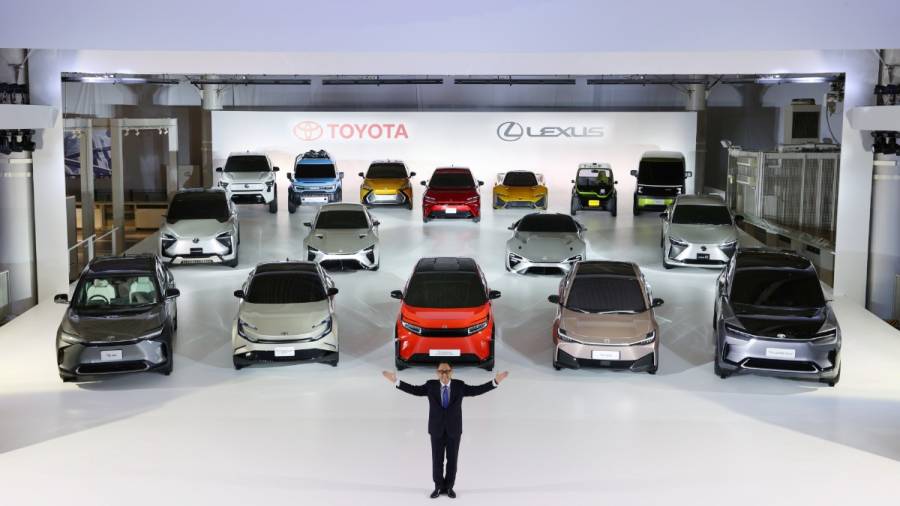 Toyota President Akio Toyoda has unveiled a total of 15 unique designs for the company's future electric vehicle lineup. He also outlined plans for the two companies to jointly develop 30 electrified vehicles by 2030.
Starting with the newly unveiled electric car bZ4X, the manufacturer stated that it is ready to debut next year and is now looking forward to extending the bZ lineup series. It featured a midsize SUV with a sleek shape, which Toyota described as ushering in a new era for battery electric vehicles. In the series, there will also be a compact SUV with a tiny battery and a comfy cabin developed with Europe and Japan in mind.
Toyoda announced that Lexus would debut electric vehicles in all segments by 2030, become all-electric in Europe, North America and China by 2030, and eliminate combustion entirely by 2035.
In 2022, Lexus will introduce the RZ crossover, which will be based on the same e-TNGA architecture as the Toyota bZ4X and Subaru Solterra. Following that will come a whole line of electric vehicles, including a full-size SUV in the manner of the RX, an IS-sized saloon and a dedicated supercar, based on the ideas on display.
An all-electric midsize Toyota sedan and a huge electric SUV with three rows of seats are also in the works. Toyoda noted that the carmaker will not only offer battery-electric vehicle alternatives to existing vehicle models but will also introduce a whole array of economical mass-production vehicles, such as the bZ series, to appeal to a wide range of customers.
Also Read:
Toyota Hilux lifestyle pick-up to launch in India by January 2022
Price (Ex-Delhi)
Starts Rs 33.99 Lakhs