Toyota Kirloskar Motor increases dependency on renewable sources of energy, results in 51,000 tons of Co2 reduction
Toyota Kirloskar Motor (TKM)  has been working towards the company's global initative of Global Environmental Challenge 2050 in line with the United Nations Sustainable Development Goals. The Indian subsidiary of the Japanese automobile major presently sources 87 per cent of electricity consumption at its Bidadi facility. This change has resulted in over 51,000 tons of Co2 reduction which is a major achievement. The company has gradually increased the green energy procurement and investment in the renewable energy sector to meet its energy requirements. TKM has installed in-house solar power plants at rooftops and ground in its facility at Bidadi, which has a combined capacity of 8.4MW of electricity. Additionally, the company has also installed in-house solar parks, outside solar parks, open access sourcing etc. to increase its renewable energy share. The company mentions that the renewable energy sourcing has increased from 15 per cent in FY 15-16 to 65 per cent in FY 17-18.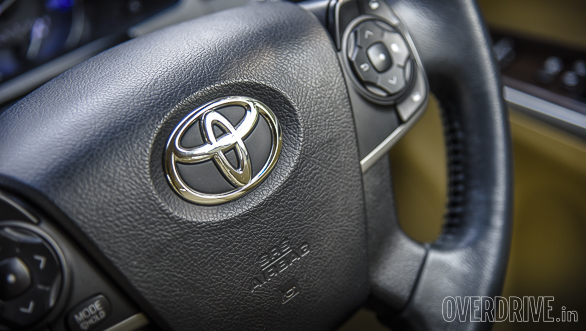 "Business can play a significant leadership role in accelerating the transition to a lower-carbon economy, we see renewable energy to be a key component of climate action efforts. As a responsible corporate citizen, we at Toyota strongly believe in the philosophy of "Respect for the Planet". Reiterating our commitment to enable a greener environment, TKM sources clean energy and adopts smart manufacturing systems towards Toyota's ultimate global mission of 'Zero Carbon Emission" commented, Masakazu Yoshimura, Managing Director – Toyota Kirloskar Motor
In addition, TKM has also devised strategies to reduce the Co2 emissions at its manufacturing facilities through energy Consumption Reduction and Conversion Efficiency processed. Under Conversion Efficiency enhancement approach, TKM aims to improve the operational efficiency by transforming energy from one form to another form through continuous improvements which has been contributing effectively towards maximisation of green energy adoption at TKM's manufacturing plant.
2019 Toyota launched in India
Additionally, through various initiatives like adoption of reverse refrigeration system, centralised control of chillers, adoption of smart ACs, TKM has been reducing a significant quantity of Co2 releases over the years. The company has also been investing enormous efforts to reduce its energy consumption through controlling and reducing daily energy consumption in each of the operational processes instilling stringent and systematic monitoring to track energy usage.
Also Read,
2019 Toyota Camry Hybrid launched in India
2019 Toyota Camry first drive review
Price (Ex-Delhi)
Starts Rs 41.7 Lakhs