Toyota Innova-Undisputed Monarch of MPVs in India
Recently, I attended an event where I did some road travel on highways in private taxis. On one occasion it was in a Toyota Innova and the other trip was in a newer Innova Crysta. On both journeys, I had very interesting and insightful conversations with the drivers, who also happened to be the owners.
The Toyota Innova was launched in 2005 and is India's most successful MPV ever.
The Toyota Innova had covered almost 7 lakh kilometers and ran absolutely fine. The driver cum owner also drove very smoothly and avoided most bumps. He did not brake forcefully and neither did he rev the engine anywhere close to its rev limit.  In no time it became obvious that this man was fond of his machine and treated it gently.
The Innova was replaced with the Crysta, and it too has been a huge hit.
When I complimented him on the splendid condition of his Innova, he proudly said, "It feeds my family, it pays for my children's education and I also treat it like a family member.  I get it serviced regularly and also change the oils and filters on time".
The Innova has a massive fan following and die-hard loyalists.
He added that most of his chauffeuring of guests was on the highway and because he drives smoothly and does not ride the clutch, he had changed it only twice! The suspension and brakes had been overhauled two or three times, some exhaust brackets and pipes and an engine mount had been replaced once, and the engines cylinder head had also been opened once, for decarbonizing and cleaning the injectors.
It is also amongst the most preferred vehicles for road trips in India.
Apart from this, there were no major repairs and not once had his Innova let him down. And yes, he had replaced the battery once and gone through five sets of tyres. He said he was excited that his Innova was approaching the million kilometers mark, and once that happened, he was planning on replacing it with a Crysta. I could not help but ask if he would consider going for any other vehicle, and his angry frown said it all. He was a die-hard Toyota Innova loyalist.
The Innova has faced and seen off many rivals like the Tata Aria and Hexa.
The other taxi driver owner of the Toyota Innova Crysta I travelled in was also an Innova fan. He had owned one earlier and had upgraded to the Crysta about two years back. It had done about 3 lakh kilometers and was in showroom condition. The ride was comfortable and composed with well controlled body roll and the engine was smooth and silent and pulled strongly whenever he pressed the accelerator. The braking was assured too and the Toyota Innova Crysta felt solid and safe, and devoured the distance to our destination like a hungry lion.
Mahindra's Xylo could also not compete with the Innova.
After traveling in these Innova's, I could not help but reflect on the reason for this MPVs huge popularity and fan following. In the private taxi trade, it's like a distinct brand and people don't just book and ask for a taxi, but an Innova.
Chevrolet is no longer in India, but they too had unsuccessfully tried to grab market share with their Enjoy MPV.
What is even more remarkable is that it's not just adored in the taxi trade, but many private owners and motorists also swear by it. A friend of mine, who can afford many more expensive and luxurious vehicles, prefers to only drive and travel in his Toyota Innova Crysta. He says, "My Innova is like a drawing room on the move. It's spacious, comfortable and gives me a jerk free ride. I am so insulated from what is happening outside, that I feel hardly any fatigue in it".
The Honda Mobilio was much smaller and failed in the fight with the Innova too.
Abhimanyu Singh Sattasar and his wife Shivika, are into putting up transportable tents and setting up campsites and are constantly driving to the far flung parts of our country. On an average they annually drive about 80,000 kilometers in their Innova. Many of the sites where they set up their tents are far away from any road, and Abhimanyu says he has taken his Innova, where many people would not reach even in a four wheel drive SUV. Abhimanyu and Shivika's Innova is like their second home and is also approaching the million kilometers mark. But they still don't have any plans of replacing it!
The Nissan Evalia also did not pose a challenge.
This is the kind of fan following every car maker dreams of. So what is it that actually makes the Innova so special? Many manufacturers have attempted to introduce products to rival it. But none has really succeeded in making any difference in the Innova's fan following or consumer base.
And the Renault Lodgy lost the contest too.
Tata have tried with the Aria and Hexa, and Mahindra with the Xylo and Marazzo. Chevrolet, which has now exited India, had introduced the Enjoy MPV and Japanese car make Honda, the Mobilio. We have had the Nissan Evalia and Renault Lodgy too. Kia's Carnival is also trying to compete with the Innova, but has been unable to make any notable impact. The only other manufacturer that has had some significant success in the MPV segment is Maruti Suzuki with the Ertiga.
Mahindra made another attempt with the Marazzo, but this too did not succeed.
In my view, there are several reasons for the Toyota Innova being the great success it is. The looks and styling of course are not amongst them, because the Innova is actually quite plain looking. While it may be somewhat short on form, it scores big time on function. And in my opinion the Innova's biggest strengths are its practicality and performance. It's just the right size for a family MPV and it drives and runs like a car, and a very good one at that.
Kia's Carnival is still in the battle, but not making any real impact.
The chassis, suspension, gearbox, brakes, engine, steering are all extremely well engineered and perform superbly. It has good ground clearance and adequate luggage space and the body is strong and solid, and getting in and out is easy. Reliability and low maintenance and running costs, are also the Innova's assets as are its spacious, safe and comfortable and well-designed interiors.
Both the Innova and Crysta, have an immensely appealing brand image.
The interiors may not be flashy, but the design is practical with the good build quality ensuring it ages well. With top class ergonomics its user friendly too, and all this makes the passenger compartment a comfortable and nice space. Even the horn is loud and sweet sounding, and just perfect for India. In fact, it's amongst the best offered by any manufacturers in our country.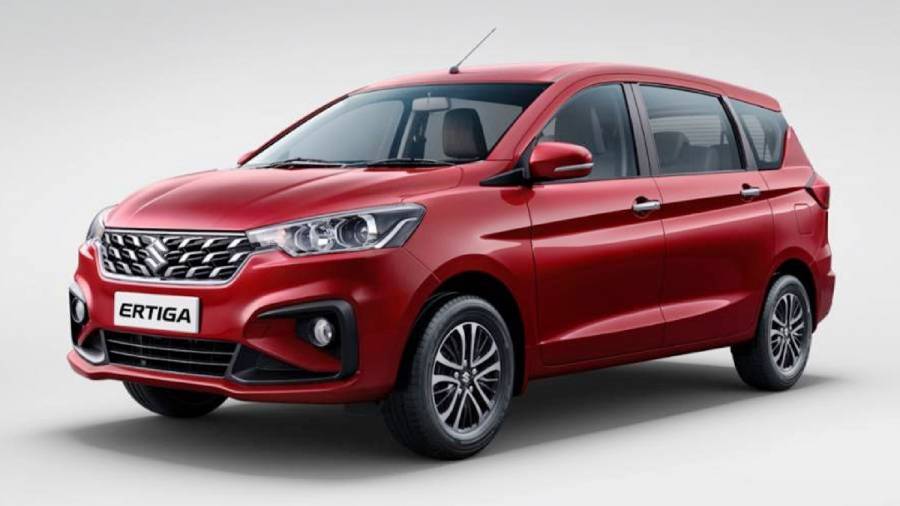 Maruti Suzuki's Ertiga is the only other MPV, which has a significant presence in the segment.
Toyota needs to be complimented for making a vehicle so brilliantly well suited to the requirements of Indian consumers. Given all this, it's really no surprise that the Toyota Innova remains the undisputed king of MPVs. Many Innova rivals have come and gone, and there surely will be more. But I don't see the rule of the Toyota Innova ending anytime soon, especially now that both the Crysta and Hycross are in the fray.
The Toyota Innova remains the uncrowned king of MPVs.
Price (Ex-Delhi)
Starts Rs 16.26 Lakhs