Toyota establishes R&D joint venture to accelerate fuel cell technology
Toyota has signed a joint venture agreement with five other companies with the shared vision of promoting fuel cell electric vehicles, or FCEVs. These six companies believe that the widespread adoption of FCEVs is wholly dependent on an industry-wide effort to further the technology, and help curb air pollution. The proposed scale of fully open research and development in new fuel technology is unprecedented, and the companies hope to contribute to a clean energy revolution in China – a stance more countries would do well to adopt.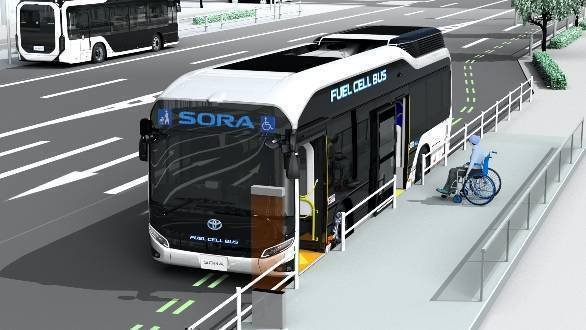 The new company, named United Fuel Cell System R&D (FCRD), will be set up in Beijing sometime this year, with the primary goal of developing fuel cell systems for commercial vehicles, traditionally the largest contributor to vehicular pollution. Toyota Motor Corporation leads the equity participation at 65 per cent, the other participants being Beijing SinoHytec with 15 per cent, Beijing Automotive Group, Guangzhou Automobile Group, Dongfeng Motor Corporation and China FAW Corporation at 5 per cent each.
These are largely manufacturers of commercial vehicles, and along with the pooled expertise of Toyota and SinoHytec in fuel cell systems, will be able to greatly accelerate the pace of development and adoption of FCEVs in China. Toyota has, in the past, also shared its FCEV technology with other mobility providers globally. Operating officer of Toyota, Shigeki Terashi, said, "FCRD is a company that holds tremendous significance for Toyota's global FC strategies. There is no other automobile market with such a sense of speed, and I am extremely confident that we will gain partners we can work with toward the shared target of expanding the use of FCEVs in China. As I regularly state, it is important to find partners to promote the electrification of cars, and by working with companies that have considerable influence in China's commercial vehicle market, as well as SinoHytec, which has reliable technological capabilities, I believe that we will be able to establish the foundations for the widespread use of FCEVs in China."
Related Stories