Toyota continues to be world's largest carmaker third year in a row
Toyota announced that it sold 1.05 crore vehicles across all its brands in 2022. This has led it to retain its spot as the world's largest carmaker with growth remaining static. The gap has now widened between Toyota and second-placed Volkswagen Group, which sold 83 lakh vehicles. This is a 7 per cent drop from 2021.
Toyota sales drivers
The company said it managed to keep global sales steady thanks to greater demand in Asia. Toyota, like every other carmaker, has had to contend with global supply chain constraints as well as chip shortages since the COVID-19 pandemic. India is one such market where Toyota has seen a significant boost in sales, breaking into the mass-market segment with its partnership with Suzuki. The brand now consistently sells over 10,000 units a month here and sold 1.26 lakh cars in India between April to December 2022, up from 90,557 last year over the same period.
Toyota hybrid, EV sales
Toyota sold 27 lakh electric vehicles of which the vast majority at 26 lakh were its hybrids. The firm has been a leader in this technology having first introduced it with the Prius in 1997. However, the company has followed a more measured stance with EVs, with its stance being that a mix of efficient propulsion technologies could be a more sustainable option. Despite this, thre has been a strong recent push with Toyota planning on launching 30 electric models by 2030.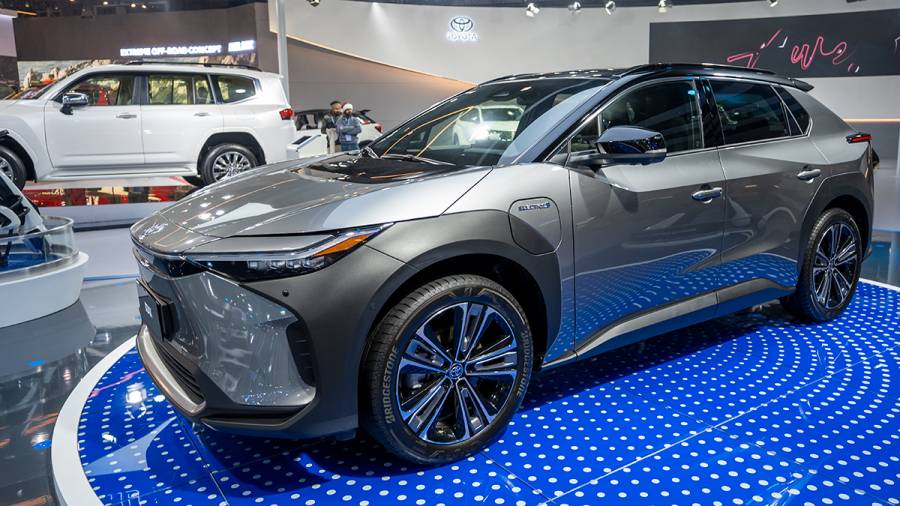 Another recent development with Toyota has been a change of guard at the top. Akio Toyoda, grandson of founder Kiichiro Toyoda and credited with the firm's recent good run, stepped aside as CEO. Lexus head, Koji Sato will take over while Toyoda will become chairman.