Toyota and Suzuki agree to mutually supply vehicles in India
Toyota Motor Corporation (Toyota) and Suzuki Motor Corporation (Suzuki) have come to a basic agreement to mutually supply hybrid and other vehicles to each other for the Indian market. More specifically, Suzuki will supply the Baleno and Vitara Brezza to Toyota, while Toyota will supply the Corolla Altis to Suzuki. The companies haven't provided any details on when this supply will start, the number of units being supplied, the vehicle specifications or the supply pricing, but have said those details are being worked out now. For the models covered under this agreement, the two carmakers will also look to make greater efforts to procure components locally to the extent possible so as to be able to adhere to the government's 'Make in India' initiative. The vehicles will be sold by respective subsidiaries of Toyota and Suzuki based in India through their sales networks.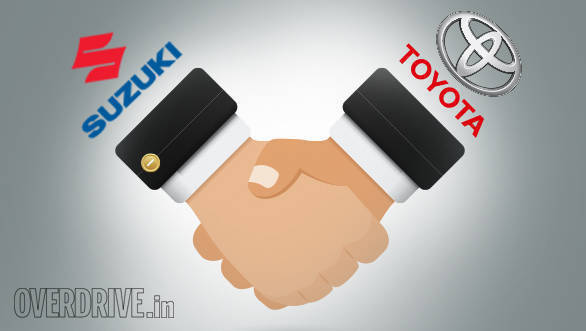 This deal is also the latest development after the November 2017 announcement of a memorandum of understanding between Toyota and Suzuki to consider a cooperative structure for introducing battery electric vehicles in the Indian market by around 2020. Further, since signing an earlier MoU in February 2017 towards business partnership, the two companies have been looking for concrete projects where they can collaborate in areas including environmental technology, safety technology, information technology, and the mutual supply of products and components.
Given the models covered in this deal, this development looks like a case of both carmakers trying to strengthen their position in sections of the Indian market where they haven't traditionally fared well. This agreement will give Toyota stronger presence in the small car segment while Suzuki will also now have products in the higher reaches of the Indian market. So far, Suzuki has been dominant with their small car offerings while Toyota has seen strong sales of their larger sedans, MPVs and SUVs.