Tork T6X pre-bookings now open at Rs 1.25 lakh
Tork Motorcycles announced that the T6X, their first electric motorcycle, can now be pre-booked. The initial markets will be Pune, Bangalore and Delhi. Three colours will be on offer. The Tork T6X - OVERDRIVE rode the T4X prototype earlier - is the final production version that will be made at Tork's facilities in Pune. The T6X, according to Tork will hit between 85 and 100kmph flat out and offer a 100km range on a full charge. The full charge, from a 15A socket will take two hours but as much as 80 per cent charge is possible within the hour. The 27Nm, 130kg motorcycle promises sprightly performance, especially given the instant torque of an electric motor. The T4X we tested, most certainly, was a revelation.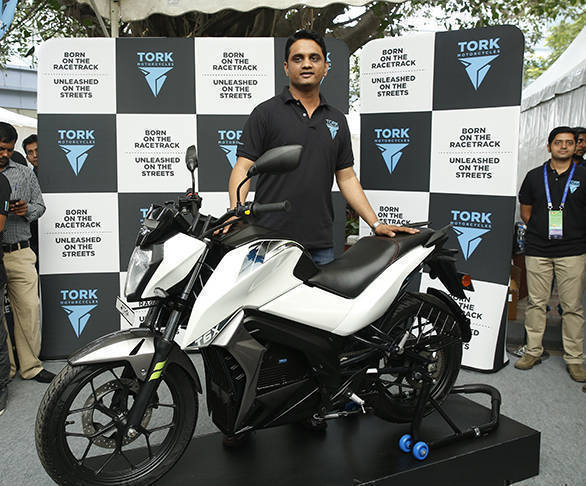 Tork Motorcycle told us earlier that the magic is in the battery management system which is part of the TIROS-named system that Tork will deploy on the T6X. TIROS stands for Tork Intuitive Response Operating System/ The system will allow the selection of riding modes (hence the two top speeds) that will alter the power delivery. The TIROS system will be capable of updating over the air and add more features as they become available. Tork already says that the T6X will get ABS and its digital system includes many features including navigation.
Kapil Shelke, founder and director, Tork, told us that pre-booking the motorcycle is simplicity itself. You head to the Tork website (Tork motorcycles.com) and press the pre-book option. Right now, you need not pay any deposit. Tork will contact you and only after the test ride will the need to pay a deposit arise. The price is Rs 1.25 lakh. Initially white and black colours will be available and a third colour is as yet undecided.
Tork expects to start delivering motorcycles in the second quarter of next year, so by August 2017. Shelke says the pilot should happen quite quickly and Tork's current facility in Pune will easily handle the first 500 units. Post this, an assembly facility is being considered in Chakan, near Pune but the final decision is yet to be made.
Tork will start their distribution operations in three cities to start with, Pune, the home base, Bangalore and Delhi. Tork intends to have its own experience zones in the three cities rather than franchised dealers. It already has six charging stations deployed in Pune and it intends to have 100 stations in place before the deliveries begin next year.