Top 5 most affordable electric cars in India
Electric vehicles are slowly gaining popularity in the Indian market. While the electric vehicle business is still in its early stages, consumers now have alternatives in both the premium and mass-market segments. Rising fuel prices and increased environmental concerns have also boosted electric vehicle sales in the country. Furthermore, the low cost of ownership and ever-expanding charging network have encouraged new vehicle buyers to consider purchasing an electric vehicle. We have listed down the most affordable EVs in the country so let's get into it.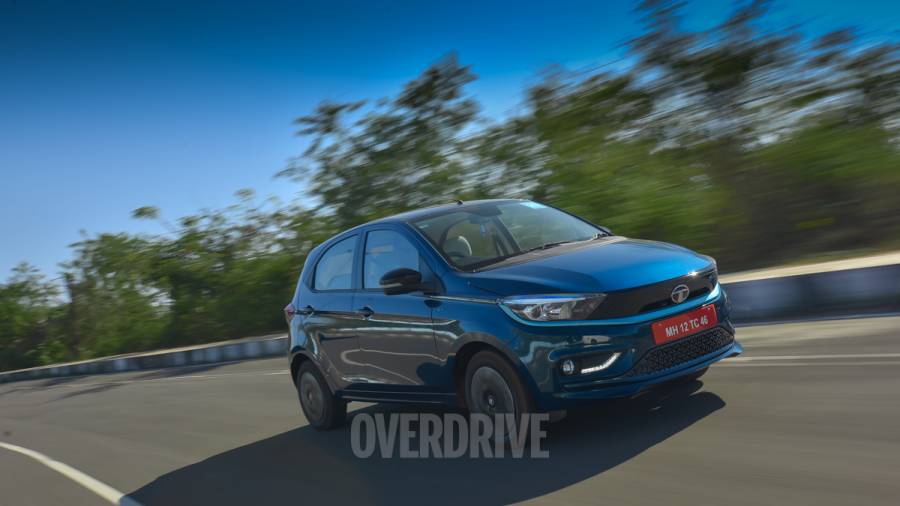 The Tiago EV is the cheapest EV in the country and starts from Rs 8.69 lakh to Rs 11.99 lakh. The Tiago EV is available with a choice of two battery packs: 24kWh and 19.2kWh. The former provides a claimed range of 315km, while the latter has a range of 250km. An electric motor produces 75PS/114Nm or 61PS/110Nm, depending on the battery pack capacity. Tata offers it with a 3.3kW or 7.2kW home wall box charger. Notably, the EV can be re-charged in a claimed 57 minutes from 10 to 80 per cent.
Citroen eC3
The Citroen eC3 is priced from Rs 11.50 lakh to Rs 12.43 lakh. The electric C3 uses a 29.2 kWh lithium ferrous phosphate battery that is good for a 320 km ARAI range figure. The eC3 can DC fast charge from 10 to 80 per cent in 57 minutes, AC charge at 3.3 kWh and charge from a 15A home socket in 10.5 hours. The Citroen eC3 is powered by a 57PS and 143 Nm electric motor that gets it from 0 to 60 kmph in 6.8s and onto a 107 kmph top speed.
The Tata Tigor EV range starts from Rs 12.49 lakh to Rs 13.75 lakh. The Tata Tigor EV continues to be powered by a 26 kWh LFP battery pack that powers a 75PS and 170 Nm motor. Tata Motors has refined the drivetrain to increase the range from 306 to 315 km. The battery pack continues to be IP 67-rated. As for charging, the Tata Tigor EV uses the CCS2 plug for fast charging that can replenish the battery for 0 to 80 per cent in an hour. Charging from a 15 A socket takes 8.5 hours to charge to the same level.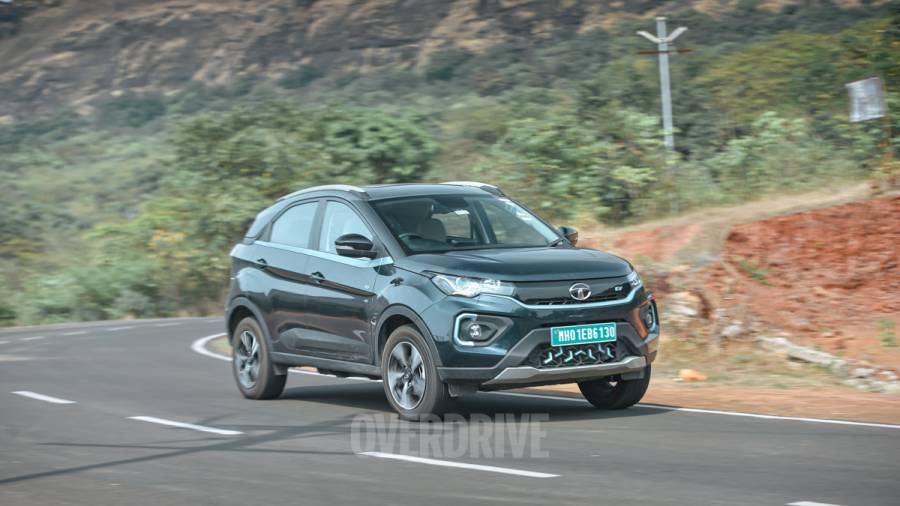 The Tata Nexon EV is the first SUV on this list with the Nexon EV Prime priced at Rs 14.49 lakh rising all the way up to Rs 19.54 lakh. The Nexon EV Prime is powered by a 30.2kWh Lithium Ion Polymer battery pack to produce 129PS and 245Nm of torque. Alternatively, the Nexon EV Max gets a 40.5kWh, lithium-ion battery pack to produce 143PS and 250Nm of torque.
Mahindra XUV400
The Mahindra XUV400 starts from Rs 15.99 lakh to Rs 19.19 lakh. The top Mahindra XUV400 EL features a 39.4 kWh battery pack with an ARAI-certified 456 km range while the base XUV400 EC uses a 34.5 kWh pack with 375 km of range. A 7.2 kW AC charger will top the battery up in 6.5 hours via a regular three-pin socket will do it in 13 hours. A DC fast charger will get the XUV400 up to 80 per cent charge in 50 minutes.
Also Read:
Mahindra XUV400 vs Tata Nexon EV Max comparison review - real city, highway range test
Price (Ex-Delhi)
Starts Rs 6.95 Lakhs
Price (Ex-Delhi)
Starts Rs 13.99 Lakhs
Price (Ex-Delhi)
Starts Rs 17.74 Lakhs
Price (Ex-Delhi)
Starts Rs 4.6 Lakhs
Price (Ex-Delhi)
Starts Rs 5.75 Lakhs
Price (Ex-Delhi)
Starts Rs 11.99 Lakhs