Top 5 best-selling SUVs in India October 2022
SUVs have taken over the automobile world and that's no breaking news. We now have SUV-like hatchbacks and hulking 7-seaters under the same roof due to rising interest in and consumer preference for this body form. Let's look at the top 5 SUVs for sales in October 2022 as a result.
The Tata Nexon was the best-selling subcompact SUV in October 2022, selling 13,767 units. Sales for the leading Tata product increased 36 percent year over year as compared to figures from the same time the previous year. The Nexon is also the fifth-best-selling vehicle for the month, with the top four spots going to Maruti Suzuki models.
The dependable Hyundai Creta, which has been in charge of the situation for a long, comes in second. With sales of 11,880 units in October 2022, the small SUV jumps to second place on the list with the biggest Y-o-Y increase of 84 percent.
The only company with two models on this list of the top 5 selling SUVs is Tata Motors. The Punch sold 10,982 sales in October 2022 compared to 8,032 units during the same month last year, registering a significant Y-o-Y growth of 30 percent.
Maruti Suzuki Vitara Brezza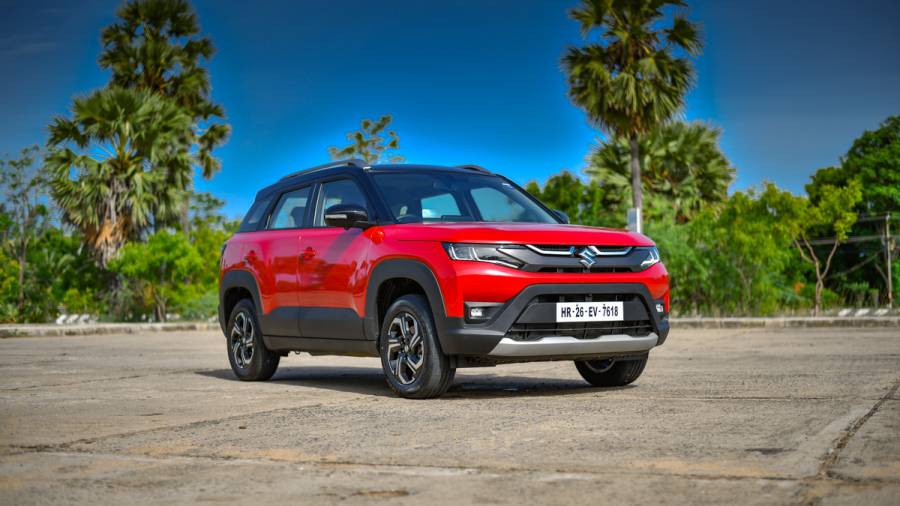 The Maruti Suzuki Vitara Brezza, which was recently redesigned, has consistently ranked among the best-selling small SUVs. In October 2022, the Brezza sold 9,441 units, representing a 24 percent year-over-year increase. It generated 8,032 unit sales in October 2021.
The only vehicle on this list with declining sales is the Seltos from Kia. The Seltos sold 10,488 units in October 2021, higher than any of the other four products on the list, but only 9,777 units in October 2022.
Price (Ex-Delhi)
Starts Rs 9.99 Lakhs
Price (Ex-Delhi)
Starts Rs 9.95 Lakhs
Price (Ex-Delhi)
Starts Rs 6.95 Lakhs
Price (Ex-Delhi)
Starts Rs 5.49 Lakhs