Tommi Makinen to restructure Toyota's 2017 WRC project
News confirmed last Tuesday (7th July) that four-time World Rally Champion Tommi Makinen has been appointed team principal for Toyota Gazoo Racing' world championship project was swiftly followed by information about the way this project was to proceed. Makinen's attention was immediately demanded by Finnish journalists, and progressively Makinen was able to give an insight into what he plans.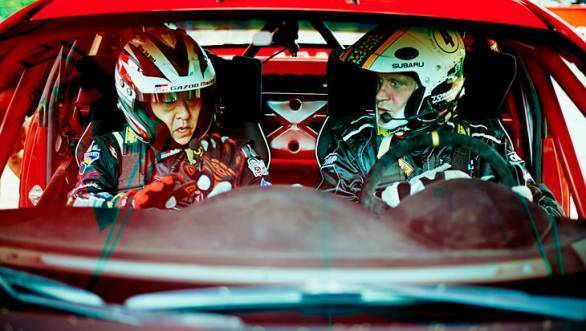 Akio Toyoda and Tommi Makinen
With regard to the new Yaris WRC car:
Makinen has stated that he wants to establish a new design team. It was reported that Makinen insisted on starting on the design of the Yaris WRC car afresh and not inherit the design of the prototype from Toyota Motorsport GmbH (TMG). Significantly the TMG prototype had been laid out before the details of the 2017 World Rally Car rules were announced.
Makinen's role in the Toyota WRC project:
Makinen's operation will have responsibility for not only WRC but R2 and R5 cars in due course.
Where the project will be headquartered:
The centre of operations will move away from Cologne to Finland, but some cooperation with TMG is envisaged in relation to aerodynamics and engines.
The team behind the project:
Makinen wants a new rally team of ambitious young people with high motivation and fresh ideas. The reason for the move from Cologne to Finland is to setup a stand-alone dedicated rally operation which is not part of a wider motorsport business.
Where it will all begin:
Activities will start from Tommi's current Subaru workshop at Puuppola, north of Jyvaskyla. After the initial planning phase, a decision about a suitable WRC HQ location should be made after the summer.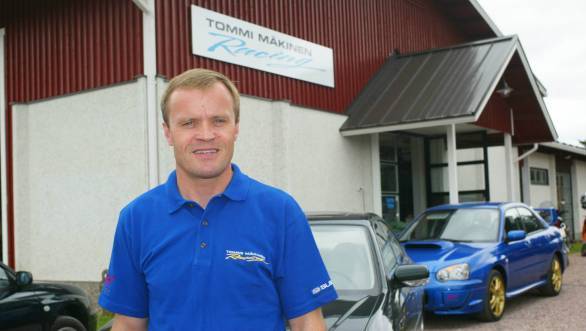 The team's operations will begin in Makinen's workshop in Finland
When are they hiring?
Recruitment of staff is to start in earnest when there is a decision on a headquarters for the team. There is speculation that recruitment will also be made in neighbouring Estonia.
The timeline for the project:
Timeline for Makinen is to have a prototype car running by the end of 2015 and engage in development work through 2016 ready for appearance in the WRC season in 2017. Makinen has only a handful of staff at the moment, busy with work on current Subaru Group N activities at premises adjacent to Makinen's home in Puuppola. Estimated team size for the Toyota project is 100+ people.
Driving and testing:
Mikko Hirvonen and Jarmo Lehtinen have been hired to work with the young drivers development programme. Mikko is also likely to participate in testing the car.
Price (Ex-Delhi)
Starts Rs 9.29 Lakhs