Those not coming along with zero-emissions future plan will be dragged along: Nitin Gadkari
Addressing the 57th SIAM Annual Convention in New Delhi, union minister Nitin Gadkari said that the government is on track to achieve its zero-emission mobility plan for India. He said that those (from the industry) who do not come along with the plan will be dragged along. Gadkari was referring to the dissatisfaction that various automakers of India had shown with government decisions to reduce sale of conventionally-fuelled vehicles in coming years and move towards less-polluting options. He said at the SIAM event that the government is making improvements to the entire road and transport network and that the auto industry should also take an integrated approach to development. The theme for the 57th SIAM Annual Convention was 'Building the nation, responsibly'.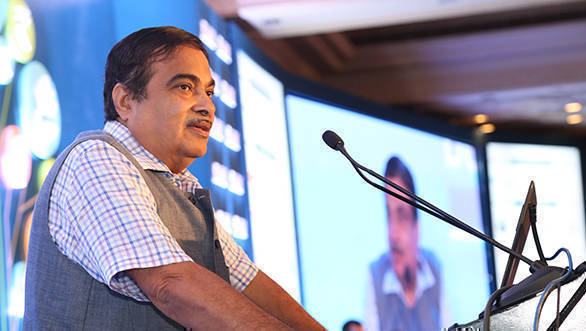 Gadkari, minister of road transport and highways said, "The import of petrol and diesel into India costs the country Rs 7 lakh crore annually. We need to move away from this, and switch to more eco-friendly indigenous energy sources such as electricity, methanol, and bio-CNG among others. To improve movement of vehicles, we have aimed to increase the length of national highways from the 1 lakh km to 2 lakh. Of this target we have already achieved 1.70 lakh km". Further, Gadkari stated that the government is currently working on building 12 express highways across the country as well as road widening work along various routes including a 40-lane highway.
He also called on the auto industry players to get involved in holistic development of the transport systems in the country. "We plan to have a fleet of electric buses in the country, and we want the Indian auto industry to spearhead such developments. We are also setting up 2,000 driver training centres in rural parts of the country to promote work in the transport industry. With growing congestion on the roads, we are also currently planning a two-wheeler taxi service, so that a car for four passengers does not take to the road when a single passenger needs to travel," Gadkari said.