This is the most outrageous Koenigsegg Regera hypercar yet
Swedish hypercar maker Koenigsegg has showcased what could be its most outrageous iteration of the already quite impressive Regera hypercar. One of the 80 units of the hyper Gt destined for production, this Regera is constructed entirely out of KNC or Koenigsegg Naked Carbon. This saves around 20 kg from the kerb weight.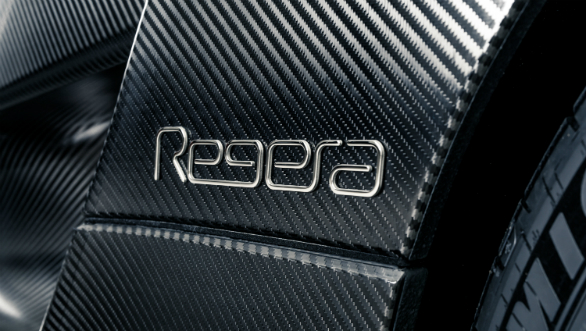 All Koenigsegg Regeras are made from carbon fibre but this one is special because no lacquer, varnish or alternative coating has been used on top of the carbon surface. The thin layer of epoxy that normally covers an autoclaved cured carbon piece is carefully removed by hand polishing. This gives the car a unique metallic look. The company says that achieving this look is a painstakingly measured process as hand polishing it slightly more than necessary will ruin the exposed graphite stands which give the car its signature sheen.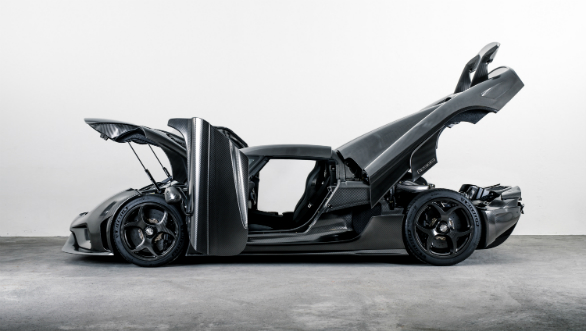 The company has perfected this process over years and has been incorporating it so far in components like wheels, wings, splitters, winglets and steering wheels. But before applying it to an entire car, the company claims to have exposed parts to the elements for years to see how they affect the surface.
The Koenigsegg Regera is powered by an electric drive system that consists of three electric motors - one on the crankshaft and one on each of the two rear axles. These electric motors produce a total output of 670PS. Koenigsegg claims that the power-to-weight ratio, which is more than 10PS per kilogram, has never been offered in a road-legal electric car prior to the Regera.
This power, along with 1,100PS from the 5.0 litre twin turbo V8 internal combustion engine, is directed to the rear wheels with the help of Koenigsegg Direct Drive system (KDD) instead of a conventional gearbox. This single-speed unit has been designed to save both, weight and mechanical losses.
All of this tech combines to produce 1,500PS and 2,000Nm. The Regera gets from 0-400kmph in as little as 20 seconds. It gets from 150 to 250kmph in 3.2s. The Regera was put into production in 2016 and all units have been sold out. This KNC example is destined for a dealership in Switzerland.
The Koenigsegg Regera KNC is another example of this company's pointed focus in building the fastest, most advanced car possible. It shows an almost pathological attention to detail and a work culture that is steeped in these attributes.