This Earth Day lets again make - Game Drives a Pilgrimage for Patrons of Wildlife
Wishing everyone a "Joyful and Environment Friendly-Earth Day". First the good news. On 9th April, we celebrated 50 years of Project Tiger in India, and Prime Minister Modi announced the findings of the Tiger Census done in our country in 2022. This latest census says that the number on tigers living in the wild has increased from 2967 (Tiger Census 2018) to 3167. This is great news for any nature and wildlife lover and a huge achievement by our country. And I think this achievement should be celebrated by going for a "Wildlife Safari".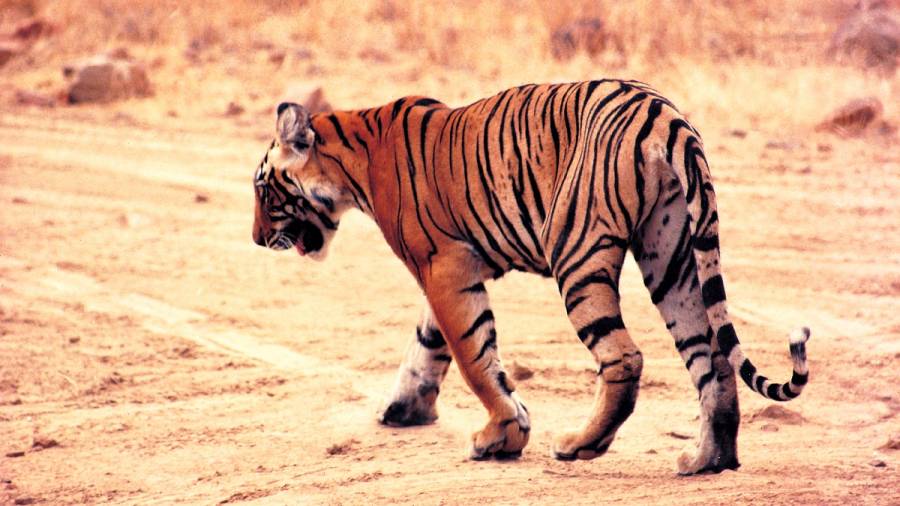 The good news on this Earth Day is that as per the recent tiger census, the numbers of tigers in the wild in India have increased to over 3000.
But sadly, game drives or wildlife safaris are no longer what they once were.  There was a time when only those genuinely interested in nature and wildlife went to our wildlife sanctuaries, national parks and tiger reserves. The guides, drivers, wildlife resort and lodge owners and staff, were also nature lovers with a good understanding of the wild world and our natural wealth.
We are blessed to have a huge variety of wildlife and rich bio diversity in our country.
However things have changed drastically in the last decade or so and now going on a "Wildlife Safari" can actually be dangerous if you don't have the right driver and forest guide. A recent viral video shows a safari vehicle filled with tourists getting really close to some rhinos. Not appreciating the close proximity of the vehicle, a couple of rhinos charge at it. The inexperienced and panic stricken driver starts reversing without looking behind and steers his vehicle into a ditch where on landing it overturns! Newspapers reported that six tourists were injured in this incident that took place at the Jaldapara National Park in West Bengal.
But sadly most Indian tourists only go into our sanctuaries to see the tiger. And what is worse is the commotion and congestion they create.
In the video you can see that there is enough room for the driver to reverse safely, but he does not turn the steering in time and drops his vehicle into the ditch. Please also note another thing. Most of the tourists are standing instead of sitting when the vehicle is moving. One of the most basic things on a wildlife safari is that nobody should be standing in a moving vehicle. For God's sake it's not a city bus!
Despite all sorts of warning signs and reminders, people still drive rashly in our wildlife inhabited areas and road kills are common.
In January, another video went viral of a few safari vehicles being chased by a rhinoceros in Kaziranga. In this video also you can see that most of the tourists are standing in the vehicles, despite them being driven at speed. That's not all. You have people shrieking with fear and some tourists screaming loudly at the drivers, "Bhaga, bhaga", or speed up. The entire scene is one of chaos and hysteria. And I find it both amusing and annoying, that tourists who may never have been to a forest before, are instructing the local driver and forest guard! And this happens all the time.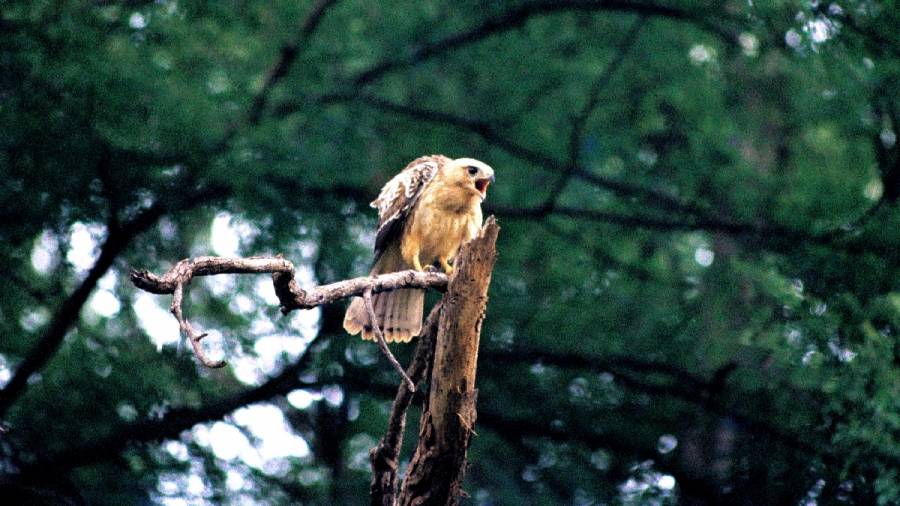 Our country has an amazing array of birds. But majority of Indian tourists don't give them a look and many even make nasty jokes about ornithologists or bird watchers.
There are several other fundamental things that are ignored on an almost daily basis. The craze of posting photos and videos on social media means everyone wants to get extremely close to the animals, especially because unlike majority of genuine wildlife enthusiasts, they don't carry cameras with long range zoom lens. And as they are filming on their phones, they cannot capture the animals until they get really up close. This is not only inadvisable, but also dangerous.
This is what you now see in most of our popular tiger reserves. Traffic jams and vehicles blocking the path of animals.
At the entry gate of almost all wildlife sanctuaries in our country there are signboards on the rules and Do's and Don'ts. Unfortunately the majority do not follow them. People not only force, threaten and bribe the drivers and guides to take them close to the animals, but very often you see the animals surrounded by cars and their paths being blocked. Nearly every animal has very sharp hearing as they need it to survive in the wild. But what they don't require is humans creating a racket and talking in loud voices, or even worse, screaming loudly when over excited.
Signs like this should be followed and animals given the respect they deserve.
There was a time you could hear the wind conversing with you in our wild areas. Now you hear tourists talking, laughing, screaming and of course constantly complaining, especially if they have not seen a tiger. I have also come across tourists who even abuse and use the filthiest of language if they don't see a tiger. They blame the driver, the forest guide and anybody else they can think of.
We must give animals their space. Instead tourists crowd them and force them to react or attack. And then people start blaming wild animals for attacking people.
Then invariably they will cite the amount they spent on the safari, the entry fees, and the hotel and so on- all just to see trees! They accuse people of being cheats, the forest not having any tigers, and this whole wildlife thing just being another scam to swindle them!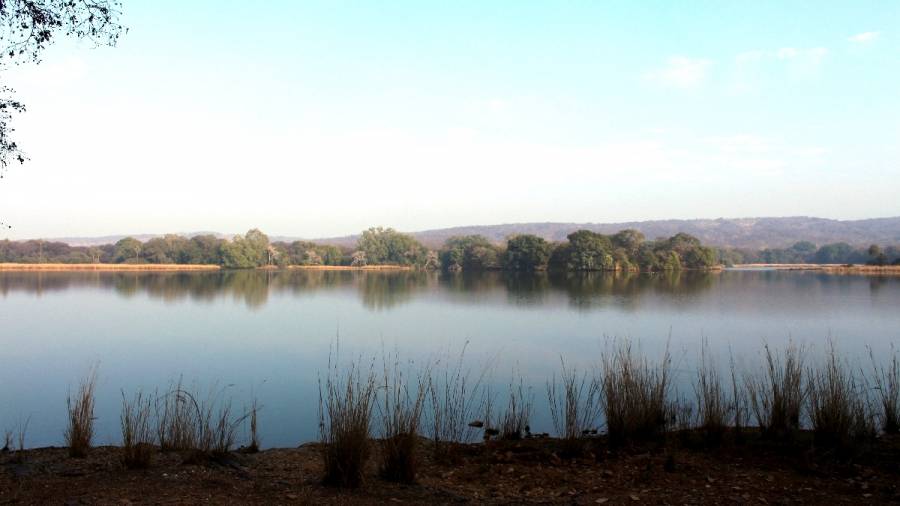 More of our countrymen need to learn to value our rich natural wealth and respect its sanctity.
It pains me to say that it's only our domestic fellow Indian tourists who do all this. Very few of them go to our wildlife sanctuaries to actually appreciate nature. Or watch the birds; understand the rich bio-diversity, enjoy the peace and quiet, and revel in the pollution free and oxygen rich air. I don't know if it's a lack of education and awareness that makes them behave like such spoilt and bratty tourists, or is it that they simply have no appreciation for the great natural wealth our country has been blessed with
In many famous parks like Ranthambhore, this is a common sight. And the noise they make and the chaos they create is turning our natural paradises into "Mela Grounds".
What worries me about all this is that if things continue the way they are going, sooner than later, we will have a really major and fatal incident with a tourist vehicle inside a wildlife sanctuary. And when this happens, there will be a hue and cry and I will not be surprised if some people demand that wildlife safaris be banned! The authorities and judiciary may also step in and put curbs on tourism in wildlife sanctuaries and then even those like me, who are worshipers of nature and wildlife, may get denied entry and access.
This sambar must look at our domestic tourists and wonder, why are they so boisterous and loud.
Given this, I think we must take strong remedial measures now. Our entire approach to wildlife tourism needs to change. Those coming to just party and only sight a tiger and take selfies, should be discouraged and persuaded to go to a zoo, where they can see every animal, including tigers in no time. Give them "Instant Tiger". But let's make game drives and jungle safaris a pilgrimage for wildlife worshippers. Yes, it's high time we stopped "Game Drives" from being the "Tamasha or Commotion Drives" they have become.
How I wish this was true. Most of the Indian tourists presently going into our wildlife sanctuaries, cause unbearable disturbance.
All Photos Bob Rupani