The Rolls-Royce Dawn is an all-new drop-top coming in 2016
Rolls-Royce had announced a while back that a drop-top based on the Wraith underpinnings was under development. Turns out that the convertible in reference will emerge in 2016 as the Rolls-Royce Dawn. RR is very picky about names for its models and the Dawn comes from a line of cars it produced in the late 40s and early 50s.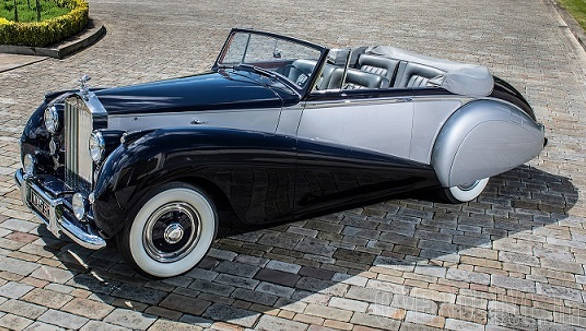 Like the 1952 Rolls-Royce Silver Dawn pictured above, the new Dawn will be an elegant four-seater convertible
The model name for this new convertible was revealed at a global dealer conference held by Rolls-Royce in Los Angeles. The Dawn will be a four-seater convertible and RR says that the roof will offer a number of innovations. While nothing more was revealed in Los Angeles, it is believed that the Dawn will sit on the same wheelbase and drivetrain as the Wraith, but will borrow styling cues from the Phantom.
Rolls-Royce, however, says that it is a completely new car designed from the ground up. Rolls-Royce also claims that the Dawn will be the quietest soft-top production car every made.