The Dakar Rally video primer!
Over the course of two weeks, beginning January 6th 2018, some brave men and women will attempt to overcome the Dakar Rally. Not only will they be pushed to the very edge of their own physical strength, as the rally forces them to brave varied and tremendously challenging terrain, they will also be forced to use every ounce of grey matter in their heads. After all, the Dakar is a rally that's famously hard to navigate, getting lost is par for the course, and finding your way is sometimes almost impossible.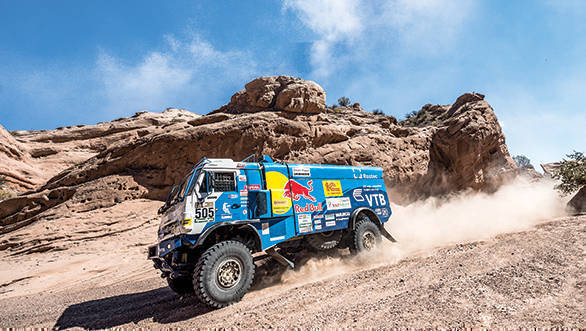 Eduard Nikolaev (RUS) of Team KAMAZ-Master races during stage 10 of Rally Dakar 2017 from Chilecito to San Juan, Argentina on January 12, 2017
In order to give you an idea of just how tough the Dakar is, we've got a selection of videos from the 2017 Dakar Rally for you to watch. First start with the Best of The Dakar 2017 video, to get an overview of just what the rally is all about. Then move onto the individual categories' best moments - cars, bikes, trucks and UTVs in order to get a complete idea of HOW hard this rally is. It takes nerves of steel to do this. There's simply no denying that!
And take a moment at the end of each video, to savour the sweet victory that made the hardships that the competitors went through worth it all.