The BMW M8 is coming... as a gaming PC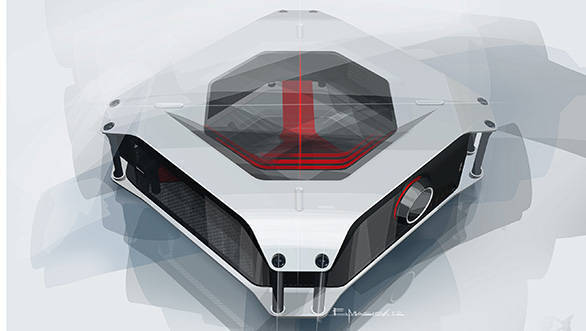 ASRock M8 Gaming Console PC
No, it's not a supercar from the German automobile giant. The last time BMW got into the PC market was with Thermaltake's Level 10 case, back in 2009 and  rave reviews for its styling and uniqueness. Now, BMW is at it again. Designworks USA, a subsidiary of BMW, had been roped in by Taiwan-based tech company ASRock to design a compact gaming PC. The brief was to be functionally superior and still look smart and stylish. Designworks came up with the BMW M8. Just like BMW likes to do it to its cars, the PC rig is pegged the "ultimate gaming beast".
The design will be publicly unveiled at the COMPUTEX being held in Taipei this week. The PC will come with a custom designed chassis along with an integrated OLED display. It boasts of a dual-sided transparent panelling so that the user can view what powers the mill. The case comes in an elegant yet contemporary sci-fi design, one that allows it to be placed horizontally or vertically and still look stylish.
The iconic part of this PC is its multi-function control dial called the 'A-Command'. It has an OLED display that displays system status like usage and temperature along with date and time. The 'A-Command' knob allows control of the system audio volume and also the speed of the fans inside the cabinet. For easy access into the cabinet, the side panel has been made magnetic. Integrated handles at every corner make it easier to lug about.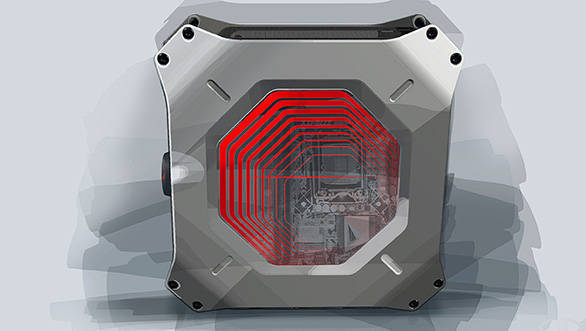 ASRock M8 Gaming Console PC
"Gaming is all about emotion and individuality", said Laurenz Schaffer, president of BMW Group Designworks USA. "So we created a design which is very much an exaggerated mode of expression. It speaks to the gamers' souls and offers iconic differentiation in a small gaming PC", he continued. On their collaboration with BMW Designworks USA, LL Shiu, chief operating officer of ASRock said, "One does not play games on a boring gaming rig. Gamers should be able to feel the adrenaline rush the moment they power on their PCs, just as drivers get fired up the moment they start their engines. That's why we have decided to collaborate with BMW Group Designworks USA."