The 21 Gun Salute Vintage Car Rally 2015
The 21 Gun Salute Vintage Car Rally and Auto Show was organised in Delhi by classic car collector Madan Mohan and it was supported by the Heritage Motoring Club of India (HMCI) and the Vintage and Classic Car Club of India (VCCCI).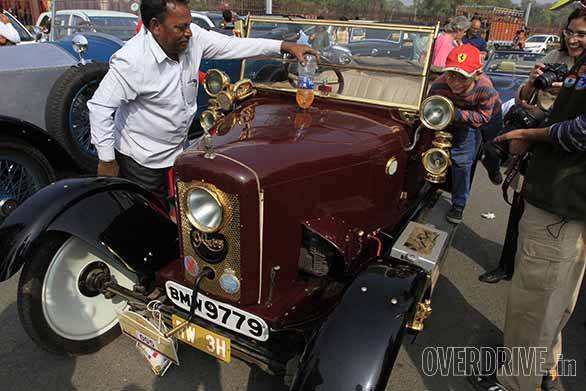 Fali Dhondy's Rover 8 being refueled
Madan Mohan's aim was to have 51 maharajas and 201 vintage and classic cars at his event, including some from other countries. Eventually a little over 100 cars made it to the start and some 8 to 10 maharajas and about 12 to 15 members of aristocratic families were also there to add to the royal cheer.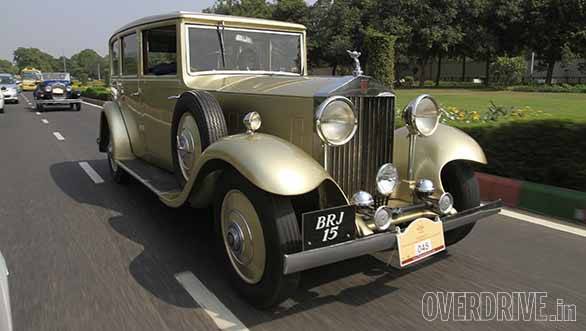 A 1936 Rolls-Royce Phantom III dominating the streets of Delhi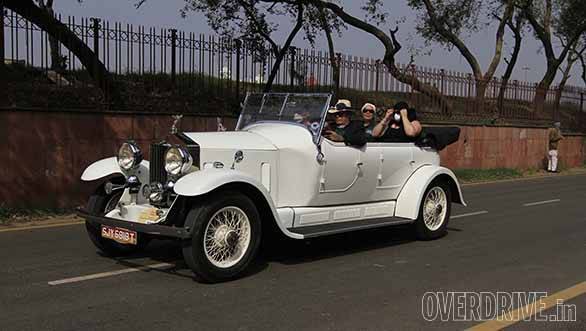 The event was flagged off by the chief guest, Maharaja Chhatrapati Shahu II Bhonsle of Kolhapur, at the amazing Red Fort which was built around 1650. Now a UNESCO World Heritage Site, the Red Fort was obviously one of the best venues for a vintage car event like this.
Despite the spectacular location for the start of their event, parking and display of the cars wasn't managed too well and the crowd control was very poor too, with just about anybody getting into the cars or sitting on the bikes. And though it was meant to be a TSD (Time, Speed and Distance) Navigation Rally to Gurgaon, many of the participants were not given any tulip chart for navigating and finding their way. In fact, when I asked one of the rally officials for a tulip chart, he had no idea what I was talking about.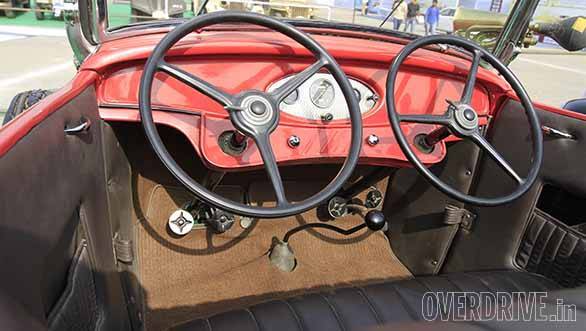 A learner's car, complete with two steering wheels and sets of pedals
To their credit though, the organised had four cars come down from Singapore - a stunning looking 1953 Bentley Continental R Type, a 1939 Bentley, a 1931 Rolls-Royce and a 1939 Triumph Dolomite. The Triumph features the unique waterfall grille design by Walter Belgrove. The Singapore cars were beautifully restored and were the biggest attractions at the start and also at the finish in Gurgaon, where they were displayed at the auto show from February 21 to 22. These four cars were also in very good shape mechanically and were amongst the fastest to complete the drive from the Red Fort to Gurgaon.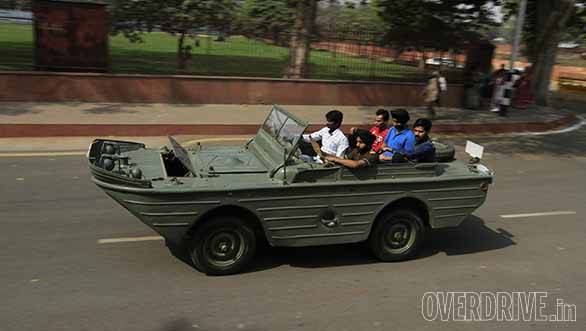 A war model amphibian vehicle
The organisers must also be given credit for attracting participants from other cities like Mumbai and the state of Gujarat. Cars of Mumbai collectors Fali Dhondy, Nitin Dossa, Harit Trivedi, Jacob Eapen and Vivek Goenka were there as were some cars from the erstwhile princely states of Gondal and Rajkot. The Maharaja of Gondal had sent his 1955 Cadillac Limousine that was featured in the Hindi film Amar Akbar Anthony and his magnificent 1960 Buick Electra convertible too. I got to ride in the Electra and really enjoyed its super soft and cushy ride quality.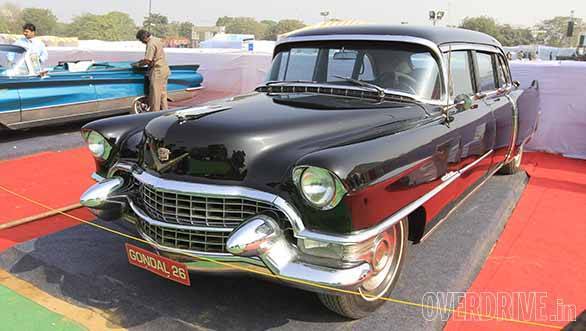 There was a very good crowd turnout at Gurgaon where the cars were displayed and over the weekend, there were live music performances from the likes of Black Slade, the Sabri Brothers and Kingdom of Dreams. What astonished me though was the fact that a total of 116 trophies were handed out to the participants and invitees. Some of the categories in which awards were given were 'something special' – Most Popular British Car for Common People, Most Popular American Car for Common People , US President's Favourite Brand, Guest's Choice, Chief Guest's Choice, First Time Entry after Restoration, Judges' Highly Commended Award to name a few. They also had trophies of the maharajas of Kolhapur, Baroda, Tehri Garhwal, Kishangarh, Karauli, Bhavnagar, Tirwa, Gondal, Tirwa, Cambay, Banswara, Rajpipla, Wankaner, Rajkot, Wadhwan, Sirohi, Santrampur, Rampur, Balasinor, Idar, Jhalawar and more.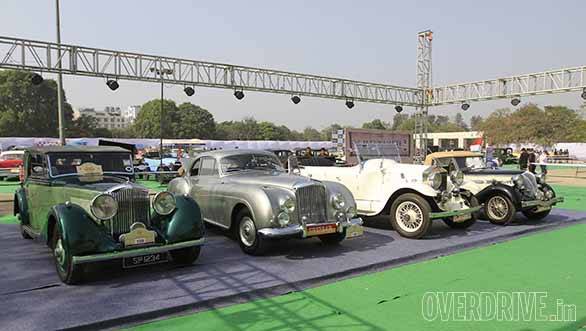 What impressed me most about the 21 Gun Salute event was Madan Mohan's enthusiasm and commitment. The fact that he got both HMCI and VCCCI to support him is also praiseworthy and I hope they continue to do so. Nawabzada Sultan Salauddinkhan Babi also did a splendid job in getting some royals and aristocrats involved in the event. The intentions are clearly very good, but they need to improve on the organising and running of the event by bringing in more professionals.
Images by Suresh Narayanan
Price (Ex-Delhi)
Starts Rs 3.29 Crore
Related Stories