Teased: Lambretta L70 teased on company website
Lambretta, the legendary Italian two-wheeler manufacturer, has teased its new scooter that's set to be unveiled in 2016. Called the L70, the new scooter commemorates Lambretta's 70th anniversary. The company will reveal the scooter in eight days from today.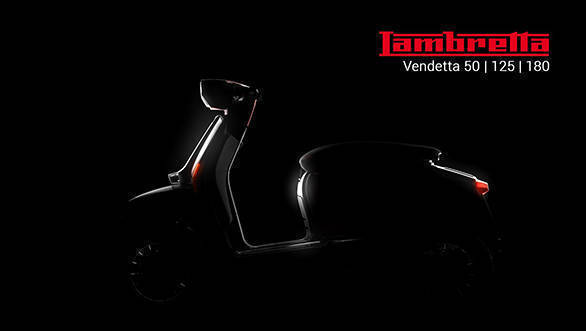 The teaser image reveals the silhouette of the scooter, which  resembles the Lambrettas of yore. The headlight appears to have a rectangular outline, below which lies the classic Lambretta apron. The turn indicators are placed in a similar fashion to previous Lambrettas too. The seat and the rear section of the L70 has a nice swoop, like a teardrop. In essence, the LS70  features an amalgamation of classic and modern design lines. The scooter has been designed by Austria-based Kiska design, the firm behind penning the design of the new KTMs and Husqvarna motorcycles.
Sébastien Stassin of Kiska Design said, "Lambretta is a treasured brand - a cult icon whose global cultural impact is as relevant today as it was last century. It's not often that you're given the opportunity to play an instrumental role in such a relaunch. The design team is honoured and excited."
Look closely and you'll also notice the multi-spoke alloy wheels and a disc brake. Lambretta is expected to offer modern day equipment on this retro-themed scooter.
There are no details of the engine capacity and power but expect it to feature a 125cc/150cc four-stroke motor. Watch this space for further details when the new Lambretta L70 is revealed.