Tata Motors managing director Karl Slym, 51, found dead in Bangkok
OVERDRIVE expresses deep shock and anguish over the untimely death of Tata Motors managing director Karl Slym in Bangkok. He was 51. A British national, Slym was hired as the managing director by Tata Motors in 2012 to revive the carmaker's flagging sales in India. He oversaw the Tata Motors' operations in and outside India. Before joining Tata Motors, Slym was the vice-president of SGMW Motors, a General Motors joint venture in China, and before that he headed GM India.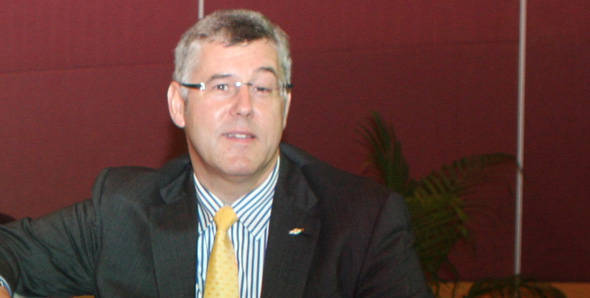 Slym was in Bangkok to attend a board of directors meeting
According to reports, Slym was in Bangkok to attend a board meeting of Tata's Thailand unit. There, he was staying with his
wife in a 22nd floor room at the Shangri-La Hotel. Thai police said that Slym fell to his death from his room and no signs of struggle have been found. A three-page letter has been obtained from his room, and while the police are still verifying the contents of the letter, they suspect that its a case of suicide. The Thai police said that Slym's body was discovered by the hotel staff on the fourth floor, which juts out above lower floors.
Slym was last seen at the launch of the Prima Race truck
Slym was recently seen in public at the launch of a new petrol engine by Tata Motors and at the unveil of the Tata T1 Prima Truck Racing Championship last week. Under his leadership, Tata Motors was gearing up for a 2014 launch of its first all-new passenger
vehicles since 2010 - a compact sedan and a hatchback. "We have lost a well-wisher in Karl at a time when the company as well as
the industry most needed his global expertise, leadership and guidance," said Vikram Kirloskar, president, SIAM.